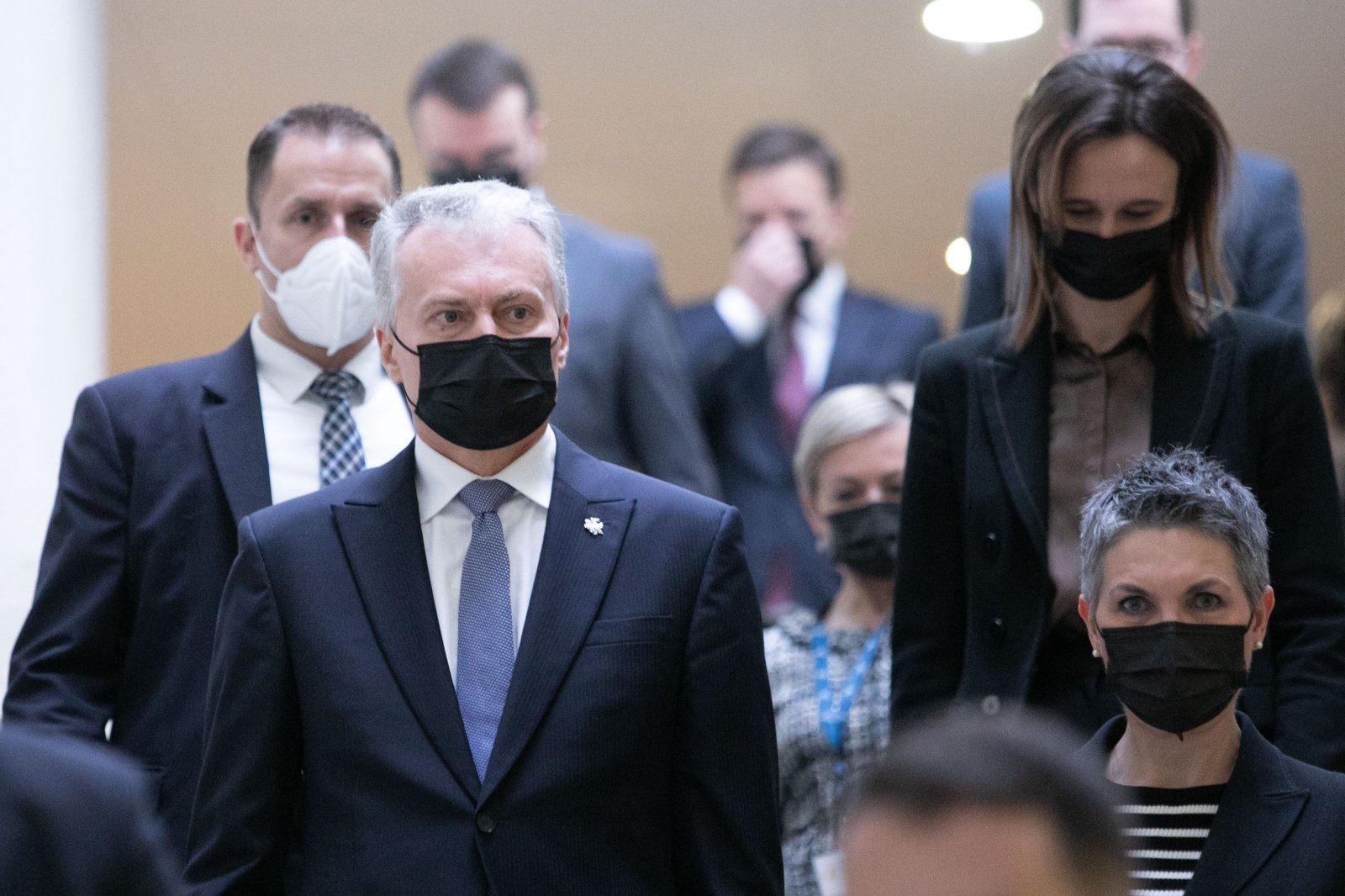 [ad_1]
"According to NVSC experts, the President's contact with the Seimas Speaker today was low-risk, so the President can continue his work as usual," Antanas Bubnelis, a spokesman for the country's head, told Eltai on Thursday night.
According to him, G. Nausėda complied with all safety requirements while visiting the Seimas on Thursday.
"While visiting the Seimas, the President was wearing a face mask and complying with other security requirements," A. Bubnelis emphasized.
Seimas Speaker Viktorija Čmilytė-Nielsen announced the COVID-19 illness on Thursday night. Later, Vytautė Šmaižytė, Head of Christian Democrats Communication of the Homeland-Lithuanian Union, informed that Prime Minister Ingrida Šimonytė's candidate was due to stand trial at a private clinic on Friday morning. According to her, pending the outcome, all meetings of the prime minister-designate will be held remotely.
Sen. Viktoras Pranckietis was also infected with the coronavirus, the oldest of the group confirmed the Eugenijus Gentvilas Liberal Movement to Delfi portal.
According to E. Gentvilas, V. Pranckietis received a positive result from the COVID-19 test on Thursday, about 10 o'clock.
No part of this publication may be reproduced without ELTA's written permission.


[ad_2]
Source link