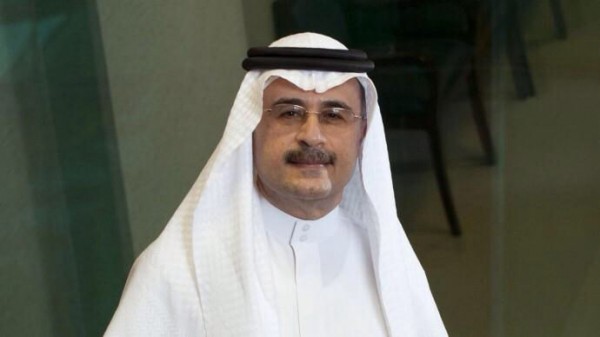 [ad_1]
Citizens – Mahmoud Nabil – Cairo:
The Chief Executive of Aramco said Monday that the initial public offer must wait until the completion of the SABIC Petrocemical Company procurement company.
"The Saudi government is considering the inclusion of the Aramco IPO in 2021 on the IPO list, depending on market conditions at the time," said Nasser at the ADIPEC conference in Abu Dhabi.
"The Kingdom has recently changed its focus to the strategic benefit of Aramco in SABIC Petrocemicals from the State Public Investment Fund.
He stated that the SABIC agreement should be completed first before it could list Aramco for 5% of its shares, stating that this would take some time.
"You must reflect that in your budget for at least a year before you can list Aramco, which can take place in 2021, and depending on market conditions at the time, the government will decide on the IPO. "
Explaining the logic behind the SABIC bargain, Nasser said she was about expanding the petrochemical business of the company, which has become increasingly a global growth machine in demand demand.
"We have a global footprint in oil and gas, but we are looking at betrochemicals and we do not have a big footprint at a global level. We are not strong in this area," he said. "We have ambition to convert 2 million cranes of crude oil to petrochemicals to 3 million. Procurement".
The Aramco IPO is the main focus of the ambitious economic reforms of the Kingdom, which is part of the Vision 2030.
The scheme has based on the use of profits of up to 5% content of the company's shares to fund programs that would diversify the economy and reduce Saudi Arabia dependency on oil revenues.
[ad_2]
Source link