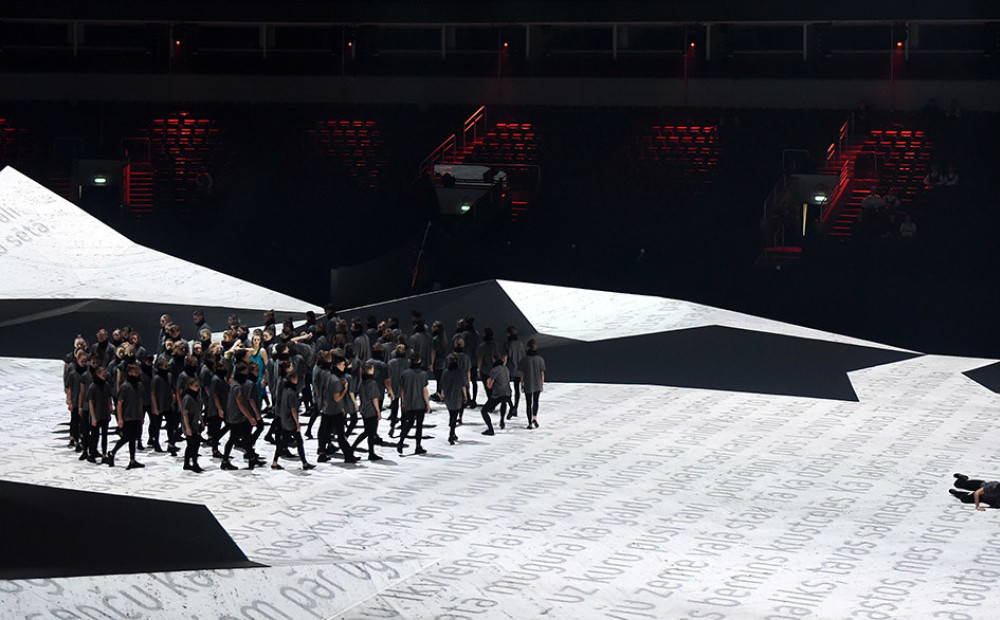 Ambitious, unique, personal and modern – it can be described briefly by the "Abas Malas" multimedia dance show, which will be held in "Riga Arena" and will be one of the top-end measures in 100 years Latvia – the show will be on 17, 18 and 19 November.
"Bad Bass" will perform including music, dance and modern technologies, and tell us the story of Latvia, ours. All elements of multimedia dance performance visual expression – choreography, stage design, light control, television camera work and video projection – are as a whole.
Viewers will be able to enjoy spatial shapes, which will be helped creating a 2,000 square foot designed art scene – a special 360 degree display stand for this performance.
In total, the number of professional dancers in Latvia will take one step in the show – about 450 artists representing a wide range of dance genres: professional ballet, professional contemporary dance, folk dancing and modern dance – from hip hop for sports dances.
In total, in Riga Arena, more than 21,000 viewers will be able to attend all concerts, and on November 24th it will be held on Latvian Television.