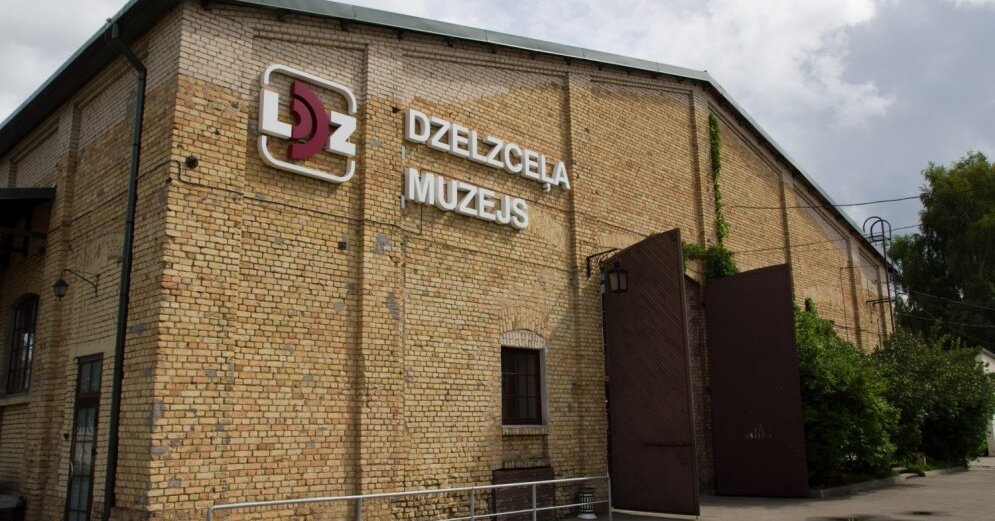 [ad_1]
The Power Power Museum Museum Research and Music Museum's research conference is held at the Latvian Rail Museum, Uzvaras Boulevard 2a, Riga, on November 23 at 10:00, where museum art experts present their latest research on RMM stock materials, the portal " Delphi "informs RMM representatives from
This year's annual conference will be devoted to the theme of talks that will encourage them to focus and get ideas and discoveries about the process of progress, transformation and growth. All presentations highlight border situations and their results in Latvian culture and their phenomena.
Conference attendants will have a unique opportunity to hear reports about personalities and phenomena that reflect the changes in the history of our folk music and writing. Anita Straume will tell you how Jānis Baltais was given an idea to give the name Suvorova Street to Chuck, while the Marian Riggy report, Crocodilosa Mania, will focus on the years of the Knut Skujenieks poet and recorded evidence formerly survived and is in the museum's collection.
Ieva Āva will reveal the personality of Viktor Eglitis and will report on a non-published signature – anti-Semitic poems after 1940 and the novel "Changing the Driver". Zanda Šumska will look at the dramatists of the dramatist Gunārs Priede, where he recorded the latest events of the time.
The art specialist, Inese June, will talk about the collection of the Latvia string quartet that came to the RMM stock a few years ago. The dissertation by Ligita Ašme will focus on the "Sveces" watercolor by the singer's Eve Pars, revealing similarities and differences in musical, visual and visual perception mechanisms. Dzintars Gilba will give an insight into the creative life of Leonid Wigner's legendary conductor, emphasizing the change of the six different powers the composer experienced, and revealing how the influential political atmosphere influenced the artist's creative activity. Exciting reports on the stage of the development of Velga Krill's poetry, the history of Rovfant manor and the history of the life of Hernhundis Krisjanis Pidriks, will be read by Ingus Barovskis, Kristiāns Kuzmina and Ilona Miezīte.
The full conference program is available on the museum's website.
Free admission.
It is strictly barred to use the materials published by DELFI on other Internet sites, the mass media or anywhere, as well as distributing, translating, copying, reproducing or manipulating the materials published by DELFI in any way without RFI's written consent, but if the license is accepted, DELFI must be stated as the source of the published material.
[ad_2]
Source link