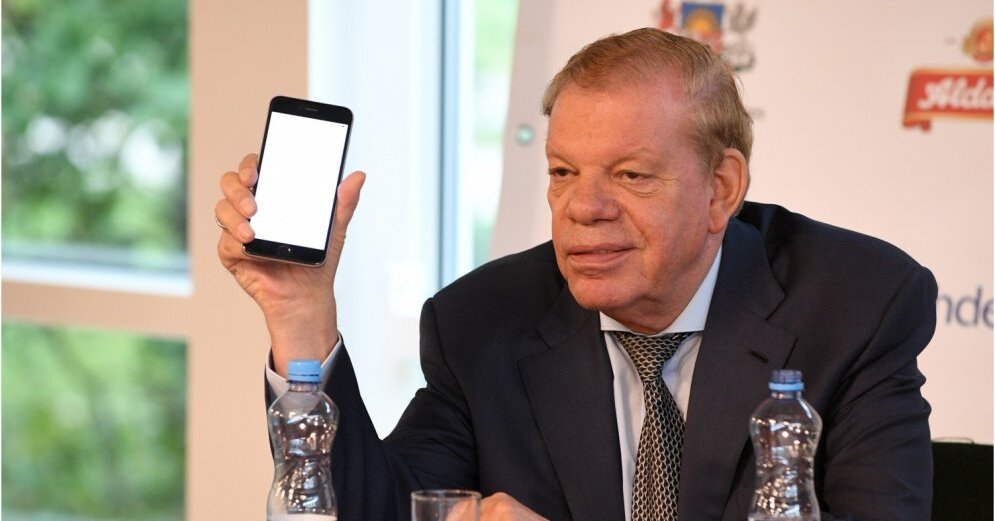 [ad_1]
Lipmanu company "Liplat Holding", a newly established company, received an additional 22.66% of the pharmaceutical share "Grindeks", according to the announcement to Nasdaq Riga Stock Exchange.
According to the announcement, 72.6% of the shares of "Grindeks" are currently owned by the company's largest shareholder "Liplat Holding".
As reported, 22.66% of the sales of "Grindeks" shares were announced by "AmberStone Group" associated with ABLV Bank. The announcement did not tell whom the shares were sold.
The capital of "Grindeks" contains 9,585 million shares on a nominal value of 1.4 euro. The company's largest shareholder is the company "Liplat Holding", founded by the Lipman family, and Kirovs Lipman and his wife Anna Lipmane transferred all their shares "Grindeks", amounting to 49.94%.
Lipman owns 66.61% of Liplat Holding, 33.31% for Lipman, and 0.08% for Filip Lipman.
LETA has already announced that the Financial and Capital Market Commission (FCMC) has previously imposed a fine of € 131,250 on Kirov and Philip Lipman for breach of Financial Instruments Market Law and has agreed with Lipmans to make the redemption of Grindeks shares compulsory until the end August this year.
"Liplat Holding" was established with a share capital of EUR 33.4 million, with the Lipman family beginning to prepare for expressing the redemption proposal of Grindeks shares.
The AmberStone Group is a holding company established in 2013 which manages subsidiaries and associated companies in various industries. The AmberStone Group has 104 shareholders, the largest shareholder being ABLV Bank, which owns 24.28% of the holding company.
LETA has already announced that the turnover of the "Grindeks" group in 2018 is € 145.5 million, which is 10% more than in 2017, while the Group's losses are 9.7 million euros.
The main areas of activity of "Grindeks" are research, development, production and sale of original products, generic and active pharmaceutical ingredients. "Grindeks" includes "Grindeks" and five subsidiary companies – "Kalceks" and "Namu apsaimniekošana" projects in Latvia, "Tallinn Pharmaceutical Children" in Estonia, as well as "Grindeks Rus" and "HBM Pharma" "in Slovakia. "Grindeks" shares are quoted on the official list of "Nasdaq Riga".
[ad_2]
Source link