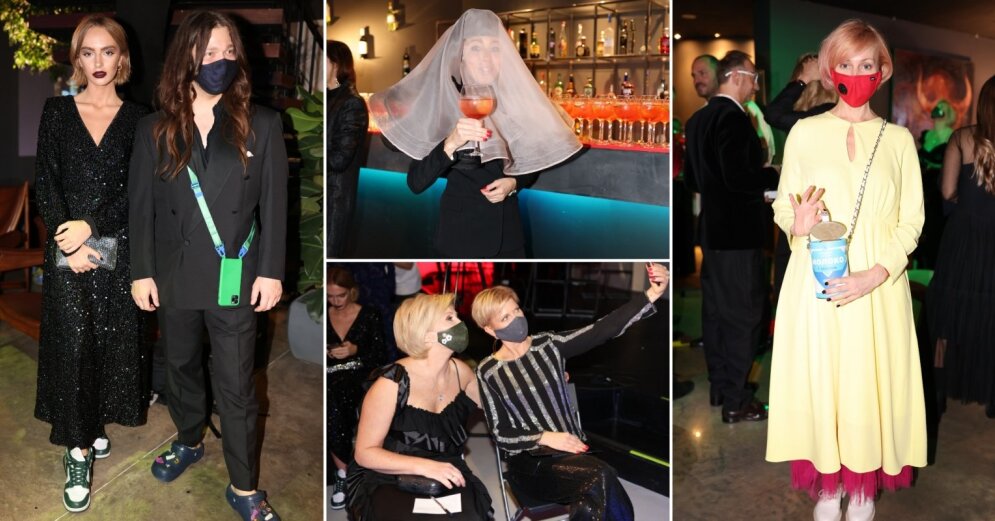 The traditional "Riga fashion week" domestic fashion event runs until October 31. The awards ceremony brought together many of the most stylish members of the public.
Content will continue after the ad
Advertising
On October 27, the 15th anniversary Latvian Fashion of the Year awards ceremony was held at the Digital Art House. It was greeted and applauded by the best, most original and most successful fashion designers, entrepreneurs and connoisseurs of the domestic fashion industry.
The total was congratulated in 13 nominations, but before and after there were social ripples, which this year could even be called the coolest face mask parade.
The usual medical masks were not prominent at the party at all – all fashion week guests had thought of the matching masks and sometimes even quite extravagant. Among fashion industry professionals, more and less well-known people were also prominent in the party – business men, influencers, stylists and others, in which fashion and style play an important role in their lives.
The content or any part of the publication is a protected copyright object within the meaning of the Copyright Law, and its use is prohibited without the publisher's permission. Read more here.