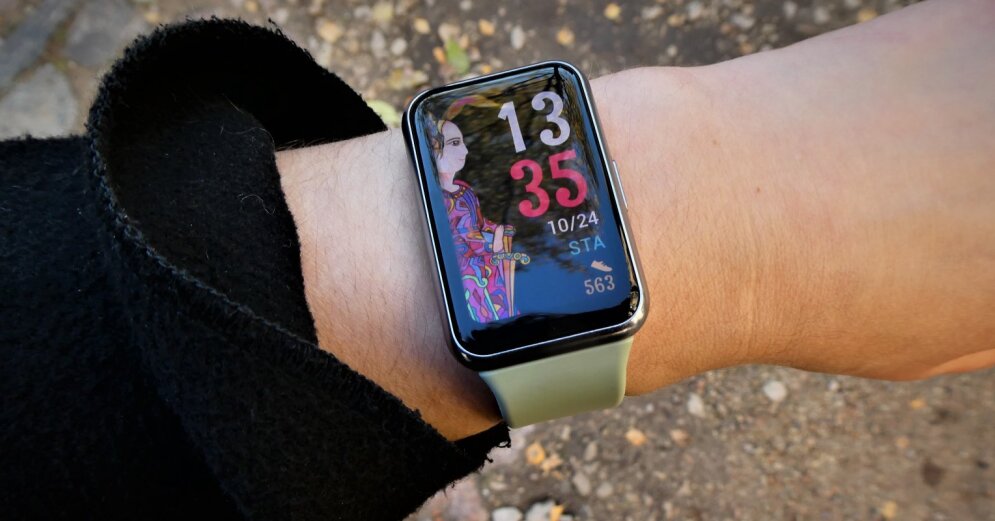 Though handsome, thin and light in appearance, Huawei Watch Fit's sleek watch is equipped with a pretty powerful and versatile "interior", so it serves as a personal assistant in daily life and in sport. I made sure of it on my skin, measuring all my movements and also sleeping in 24/7 mode for two weeks.
Content will continue after the ad
Advertising
The slim and really lightweight Fit Watch (only 21g) features a 1.64-inch AMOLED display and 280×456 HD resolution for crystal-clear screen image, while automatic brightness adjustment ensures visibility even in very bright sunlight. Therefore, you can be absolutely certain that you will always be able to clearly see all the indicators of the smartwatch of your choice – time, date, steps walked, heart rate, stress level, weather forecast, and so on.
If you wish, the smartwatch will notify you of received text messages, incoming calls, social media notifications, etc., ensuring you do not miss anything. "Watch Fit" also has an alarm clock, timer, stopwatch, flashlight, as well as the ability to ring your phone when it is not found. So to speak – a full time daily personal assistant.
But most importantly – sport. "Watch Fit" offers incarnation in already prepared sessions and close monitoring of your chosen physical activity. The smartwatch is programmed with 12 fitness courses (stretching, fat burning, abdominal press training, deep muscles, legs, etc.) and 13 running courses (light running, interval running, long distances, and etc.).
In turn, individual training regimes are available as many as 96, of which 11 are professional and 85 – traditional. Professional sports modes, for example, run, swim and cycle (measured indoors and outdoors), but you can only choose from the traditional ones, as there seem to be no what Huawei forgot to program. From aerobics, ball sports, water activities and winter sports to various exercise machines, dancing, tug of war and even kite flying.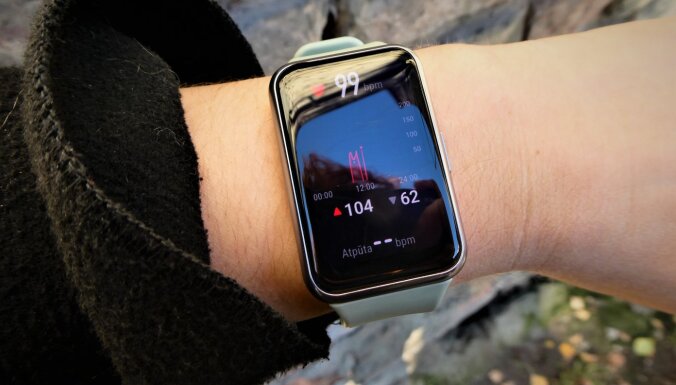 Accurate and detailed monitoring of all (and not only) the above activities is ensured by a built-in GPS sensor, 5 ATM pressure sensor (can float at 50 m depth), AI heart rate algorithm and other innovative sensors that can identify the practice even if you have forgotten it. turn on, – with vibration, the smartwatch reminds you to choose a physical activity to record and then analyze.
In turn, detailed records of all working groups, analysis of physiological measurements and recommendations for future work sessions can be viewed together at the Huawei Health App. Stress and sleep level measurements by Huawei's Truuacha ™ 4.0 heart rate, TruSleep ™ 2.0 sleep and Tru TruRelax's stress monitoring technologies are also easy to spot. Watch Fit also provides personalized recommendations for improving sleep quality and reducing stress levels, such as guided breathing exercises.
The Health App offers activity analysis for specific time periods – day, week, month and year – which allows you to be very aware of your daily routine. For example, I learn that in two weeks, I walked a total of 152.54 kilometers (10.17 kilometers per day on average), which is 216,637 steps (14,442 steps per day on average), burning 8,439 kilocalor (563 kilocalor per average day).
In turn, I tried six of the individual training regimes – walking outside, cycling, deep muscle exercises, exercise bikes, elliptical trainers and stair climbing (in the dune gym on the stepper). In fact, many times I did not listen to the vibrating clock's reminder to turn on the training mode when I was moving around the city in the fastest phase.
The most challenging activities were definitely hiking – 31.98 and 31.10 kilometers. Each required about 40 thousand steps, burning an average of 2,000 kilocalor. However, if the average heart rate on the hike from Lilaste to Mangai by sea was 104 beats per minute, then when climbing up and down the ancient Gauja valley it was beating an average of 126 beats per minute. The following day, my buttocks also felt it.
I have to admit that the biggest surprise for me was the results of sleep monitoring. I knew I was sleeping more than my friends and acquaintances, I had talked to them about sleep and its meaning in life, but I couldn't imagine that I was sleeping 9.38 hours a day on average. If you look more closely during the day, then you must conclude that the deep sleep period is consistently of the worst quality – about 60 points. On the other hand, evaluating each sleep period in two weeks, the average quality of sleep is 82 points.
The same applies to heart rate and stress levels – the quality of measurements is generally average. On a weekly basis, there are more pronounced differences between work days and holidays (headaches are not required on the days when the stress level is lower), while each day these indicators most often vary with the size and intensity of the work to be done. Then the breathing exercises programmed in the clock are also very useful.
What will definitely appreciate aesthetics – "Watch Fit" available with three colored soft rubber straps. You can choose between black graphite, pink sakura and mint green. The screen image design is also individually adjustable – you can both download one of the offered and create your own with a photo of your choice.
Last but not least, Watch Fit's advanced dual-chip battery with power-saving algorithms can run on a single charge for up to 10 days. Since my two-week trial period consisted of two eight-hour hikes with GPS track recording and monitoring of various working groups almost every other day, I raised the clock three times in total. Quite unbelievable, but the truth is that it takes less than an hour to fully charge the battery.
In short – a personal assistant to the honor.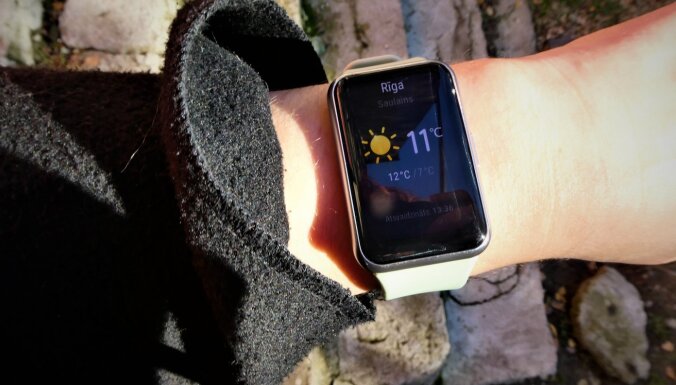 Huawei's "Watch Fit" smart watch is already available in Latvia. The recommended retail price is 119 euros.