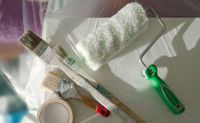 62% of respondents in Latvia believe that their houses need more or less repairs, according to the results of the Swedish Marke Home study "Life at Home"
At the same time, 74% of respondents indicated that they were not prepared to make these changes due to lack of funding, 42% due to lack of time and 29% lack of motivation.
The study concludes that, in general, people like to plan improvements to their dwelling – especially for women. In Latvia, a total of 33% of respondents change their interior with pleasure and readiness.
The study also found that most of the changes in housing have been made for children – either preparing a home for a child or creating a separate living space for a child who has t need privacy when growing up. The incentive to change the interior of the dwelling is also due to the need for a different tone, regular disturbance, improving the functionality of the home, comfort and cleaning of the home.
The study "Life at Home" was commissioned by IKEA, conducted by the market research company "Rait" in July 2018, interviewing more than 1,000 online respondents.
The LETA Agency has already announced that IKEA's international furniture and household goods shop was opened in Riga on August 30, 2018. The Riga IKEA shop area is 34,500 square meters, but the total shop area is 10 hectares. The total investment set up IKEA store in Latvia was over 50 million euros.