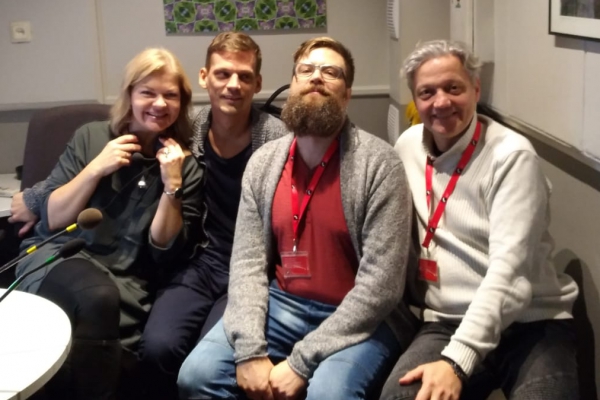 [ad_1]
"Springs" in the morning of interview – Liene Jakovlev and Otto Ozola talk to the directors of the multimedia dance company "Abas Malas" Yuri Jonelis and Robert Rubin.
Ambitious, unique, personal and current – it can be described briefly by the "Abas Malas" multimedia dance show, which will be held in "Riga Arena" and will be one of the top-end measures in the centenary of the condition of Latvia – the show will be on November 17, 18 and 19.
"Bad Bass" will perform including music, dance and modern technologies, and tell us the story of Latvia, ours. All elements of multimedia dance performance visual expression – choreography, stage design, light control, television camera work and video projection – are as a whole.
---
---
[ad_2]
Source link