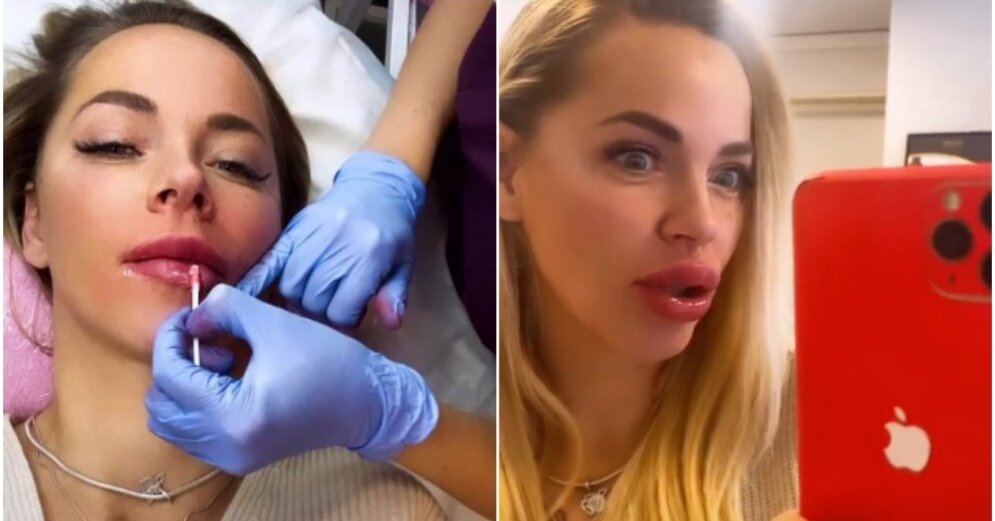 Network marketing influencer and businessman Katrīne Sauliete has devoted herself to modern visual transformations, emphasizing her beauty even more.
Content will continue after the ad
Advertising
35-year-old beauty, "Instagram" Katrīne Sauliete "domestic star" took her 40 thousand followers Wednesday morning to a beauty salon, where she was on even more expressive lips.
The big day event had already been announced in the morning, namely, Sauliete allowed his followers to mention which event he was celebrating. After a while, the beauty admirers were taken to a clinic more or less. This time, Sauliete's fans missed out, and mentioned that she was going to fill her lips with "fillers," a popular mouth enhancement method used by many domestic influencers to promote her attraction.
Sauliete appears to have gone to the clinic to perform permanent "make-up" or color tattooing on the lips. "You never know the outcome, but I hope it will be fine. I saw other women and I liked it," said the celebrity influencer about this beauty service.
"I'll have permanent lips," Sauliete said happily from a certified master's office.
Anesthesia was required to perform the procedure. But then Sauliete showed the immediate result to her followers: quite swollen lips. She makes sure they don't stay that way, the swelling will soon be gone and she will be able to see the new shade of her full natural lips. To emphasize that the woman performed this procedure in a certified master, Sauliete showed her followers the master's certificates on the clinic wall.
Immediately after the procedure, the influencer called her lips "fries" – though they were the same thing that many beauties want and so went into filler injections. Sauliete has not widened her lips, she has just chosen to give them a more distinct tone, according to her messages on the Instagram platform.
It has already been reported that Katrīne Sauliete has been recognized as one of the most influential influencers in Latvia. The number of her followers has already reached 40,000. Sauliete distributes functional food and brings up two women born in marriage to hockey player Kaspars Sauliete. For more than half a year now, Sauliete has been with pilot Pēteris Vasilevskis and continues to develop himself in the network marketing business.