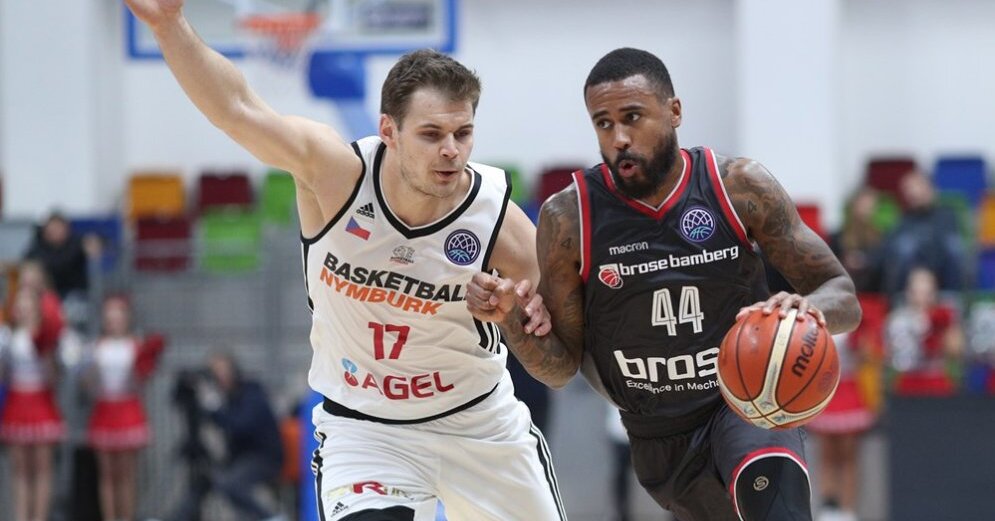 The Bamberg Brose team, led by Ainars Bagatska, a former Latvian men's basketball team, won the International Basketball Champions League Sub-group tournament on Tuesday.
The Brose C sub-team beat Nimburk ČEZ in the Czech Republic in the field of the opponent with a score of 84:78 (23:20, 20:26, 19:19, 22:13).
The Ogastrice Americana team was a Bamberg team with 22 points, while Germany Nikoss Zisiss scored 14 points.
The C group has won five games in six games in Athens AEK from Greece and the Israeli unit in Hapoel Jerusalem, while there are four successes in seven dances in Brose, with three wins in six victories in Spanish Monaco Fuenlavrad Montakit and Giant and the Belgian Atnverpene Club "Lithuanian team, Panevėžys" Lietkabelis "and ČEZ, having played six and seven games respectively, have won two victories, but the French Dijon unit has achieved one success DJA.
In the group A, the Latvian Ventspils champion meets Italian team Avelino Sidigas on Wednesday, and in the L Lietkabelis sub group, which Latvia, Sandis Buškevics, joins them on Wednesday, they will home with Montakit.
It is strictly barred to use the materials published by DELFI on other Internet sites, the mass media or anywhere, as well as distributing, translating, copying, reproducing or manipulating the materials published by DELFI in any way without RFI's written consent, but if the license is accepted, DELFI must be stated as the source of the published material.
Source link