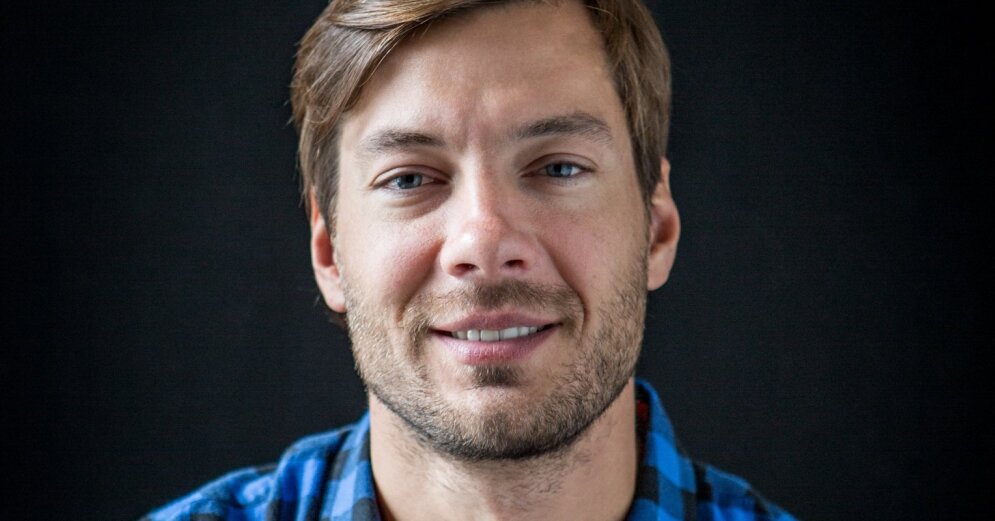 Last year saw definite changes in Latvia's financial sector, which has resulted in increased protection against financial crime. However, the new, tighter regulation has brought our financial system to a halt – opening many bank accounts in Latvia is very difficult for many companies, especially from countries outside the EU. Is this situation a barrier or opportunity for the financial technology industry?
Content will continue after the ad
Advertising
In response to the Financial Action Task Force (Financial Action Task Force or the FATF) and the threat to include Latvia in the so-called "gray list" alongside countries at high risk of money laundering, Latvia's financial sector has undergone a rigorous rampage, including the introduction of a crime prevention system new financial. In February 2020 The lawmakers praised these changes because they have restored Latvia's reputation as a country that does not allow terrorist and proliferation funders to manipulate the state's financial system in the name of criminal interests.
Eight months later, we have started to look at this issue from a different perspective. While the government, the Latvian Financial Intelligence Service, the Financial and Capital Market Commission (FCMC), banks and many other stakeholders have made significant efforts to free the country from the risks of large-scale systemic money laundering, The financial sector has faced new challenges. serious challenges. Due to the new, more stringent requirements imposed on banks, Latvia's business environment has lost its competitiveness in the eyes of foreign companies. In addition, the growth of local companies has thus been halted.
Everyone recognizes the problem
Recently, even politicians are beginning to recognize that the current approach of regulators is choking the financial sector. Latvian Defense Minister Artis Pabriks recently issued a statement although there is a need to combat money laundering, the security requirements imposed on banks and therefore customers have become "exaggerated", especially for companies from countries outside the EU. He pointed out that the Ministry's defense cooperation partners from non-EU member states who want to operate in Latvia feel they are not expected here and create obstacles for them. According to the Minister, Latvia's current financial legal regulation "threatens any company that wants to invest in Latvia or wants to engage in imports or exports with third countries".
Latvian President Egils Levits has statedthat the country needs to take a few steps back on its chosen path this year: "We need to get back on track, avoiding the money laundering machine that has been here so far , but without disrupting the economy or creating such a universal citizen monitoring mechanism..) We responded very strongly to their previous position and shot just over the strip. "
There is currently a hot debate on this topic and stakeholders are still considering possible solutions. There have been efforts to improve the situation, such as the "Banks in a Changing World" conference in September, which was attended by many high-profile financial experts and political leaders.
Unwelcome welcome Belarusian companies in Latvia
We now see a real-life example of the absurd situation in which our financial system has found itself. In August, in response to events in Belarus, the Latvian Investment and Development Agency (LIAA) offered a "fast-track" relocation to Latvia to Belarusian companies. Several tech companies have shown interest in this proposal, but opening a bank account for Belarusian companies that have come here has been a difficult task, which takes up to a month.
While all parties see the irony of this situation and the FCMC have agreed to review this regulation, the process can take several months. In the meantime, our only opportunity is to express our support for Belarusian companies and wish them success in finding opportunities to move to a more progressive country.
Trend: People are choosing financial technology companies over banks
One might think that such regulatory deficiencies could create an opportunity for licensed financial technology companies to provide bank account opening services – but here too it's not as easy as it sounds. Unlike Lithuania, where such temporary bank accounts are opened by the Central Bank, in Latvia this is done by commercial banks, which are not always ready to accept sighted companies. potential competitors. There have been promising financial technology startups in the Latvian market that have tried to offer intermediary banking services, but their life has been quite short.
I would like to mention that none of the mutual loan platform (P2P) companies operating in Latvia have bank accounts in 3-5 largest Latvian banks. We at Twino have faced the reluctance of banks to open bank accounts for financial technology companies.
Ironically, there is a tendency for banks to lose their customers nevertheless choosing financial technology companies. Individuals and legal entities are not only choosing international financial technology applications and services to open their bank accounts, but are also increasingly choosing non-bank lending services. Last year, alternative lenders were announced 41 billion USD, while bank loans totaled USD 38 billion.
What happens next?
We all agree that change is needed in the financial sector. The government, banks and financial regulators have done impressive work to free the country from the risks of large-scale systematic money laundering. We have turned this ugly page in our history and can now focus on other priorities, such as regaining investor confidence and delivering innovative changes in the financial sector.
However, the current legal framework for the financial system is clearly too restrictive and short sighted. This creates serious difficulties not only in attracting talent overseas, but also in local SMEs. So, in the future, we expect more flexibility and moderation in the way banks are allowed to choose their customers.
Turning to another topic, the financial environment is changing all over the world right now, not just in Latvia. The Covid-19 crisis is reducing the value of assets and banks (especially in Europe) have lost their lending capacity. At the same time, people are increasingly willing to pay more for a fast and easy-to-use service, so they are turning to smaller, more advanced financial service providers. For these reasons, we are likely to see a change where innovative financial technology companies gain more market power than traditional financial institutions.