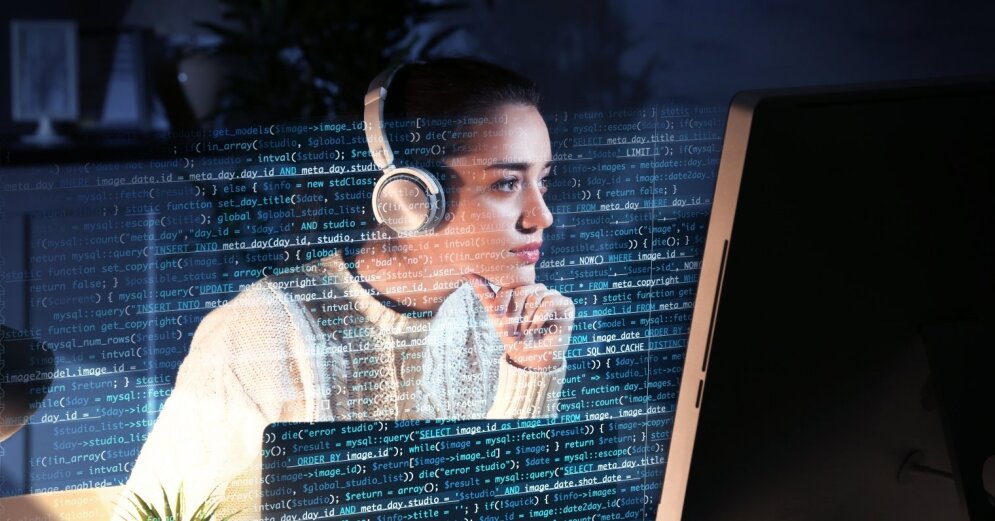 [ad_1]
Information technology (IT) company Accenture plans to train around 200 people to start a career in the IT industry during the winter season. As more and more people from other fields want to start a career in IT, the company has found a way to increase pay after training and internships.
Content will continue after the ad
Advertising
To help more people start their careers in the IT industry, Accenture increased its internship by 68% in early 2020, but this autumn is the next step and a 15% increase in salary it will receive after successfully complete his training and internship. . Therefore, the gross monthly salary per person starting a career in IT (without previous experience) will be 1,100 euros.
"More and more people and students from other sectors want to start a career in the IT sector. There are several reasons – developing digitalization and the growing economic impact of the sector, labor market demand and global change. At the same time, we are introducing a Retraining Program at the company, so that more and more people and students from other fields can not only start their careers, but also strengthen their academic knowledge. Participants will continue their studies at the University of Latvia during the platform, the employee will receive a stimulating pay rise, "explains Maksim Yegorov, head of Accenture in Latvia.
Bootcamp The training is part of the company's recruitment program, after which the most successful participants receive a certificate and paid internship from Accenture. Most trainees become employees of the company. The training acquires basic IT knowledge and skills for starting a career, and is closer to everyday work on projects. During the training, participants gain practical and theoretical knowledge and learn to work in a team.
The training is free and will last 1-8 weeks, depending on the training area chosen. All training will take place remotely.
The iOS and mobile solutions training, which will take place on weekday afternoons, will provide an opportunity to learn about UX design tools, technologies and design principles for later development of applications for iPhone and iPad platforms.
In the DevOps training you will be able to learn more about the principles of DevOps and their application in cloud computing.
Customer Relationship Management (CRM) training will introduce you to Java / Salesforce technologies, as well as gain broader insight into working with various cloud computing platforms.
Artificial intelligence (AI) will be introduced in training automation of robotics processes and virtual agents, it will provide insights into solutions so that a person can work with robots and MI solutions after the training.
Data management and visualization training will provide a variety of tools, from data mining to analytics solutions to turning data into useful information.
In Oracle, there will be an opportunity to learn more about database management and administration systems, as well as acquire the skills of an Oracle technology consultant. Training in Java, testing assistant and project manager is also planned for the winter season.
Applications for IT training and internships at the Accenture boot camp are sent not only by IT students and graduates, but also by people studying or teaching science, engineering, business, energy, transport and humanities, or by people who has learned to program independently from simple to complex everyday objects.
To pass the technical test of training selection, a basic knowledge of the chosen training area is required. Candidates' ability to think analytically, motivation to learn, as well as knowledge of English will also be assessed.
Accenture is one of the leading IT companies in Latvia and in the world.


[ad_2]
Source link