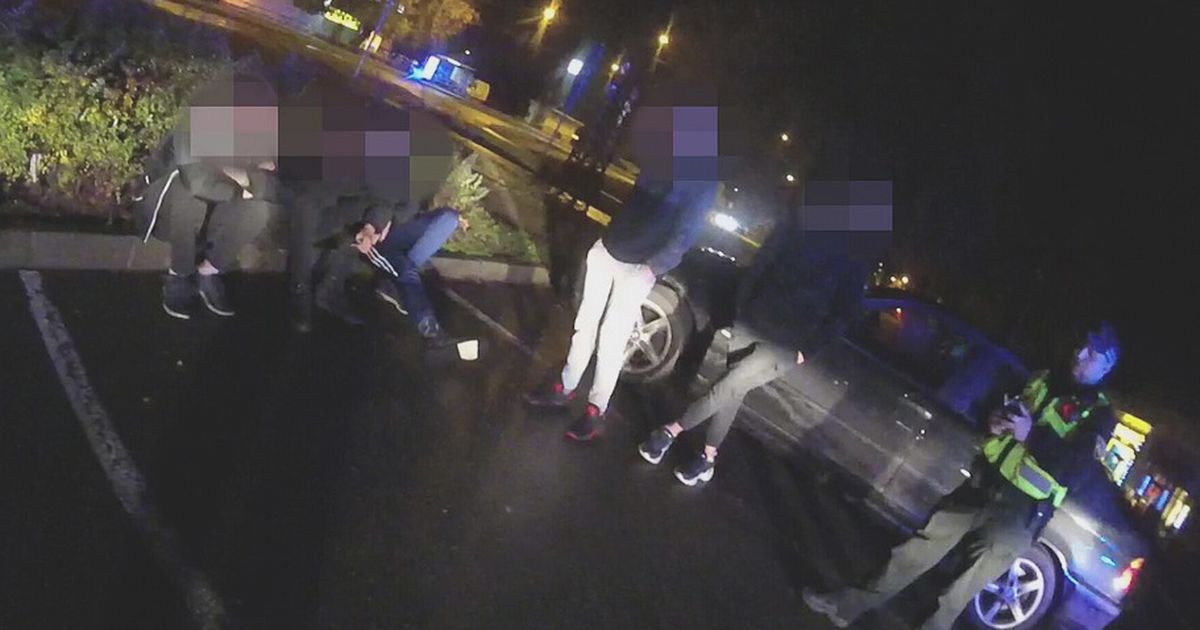 On the weekend night, several police crews received a call to Ilguciems, where a CityBee car was driven in blue by minors. Information received from the rental company that the car may have started moving unauthorized, made aggressive moves, was stolen and that minors were present was sufficient reason to start searching for the car. Because the company was able to provide information on where the car is, it didn't take long to track down. However, when they saw the blue lights of the police bus, the drivers fled and had to search the courts of the house.
Several minors who explained they were scared were caught up by police pretty quickly. As several police crews were dispatched to the scene, policemen met in the surrounding streets and checked thirteen youths. Some of these conversations had to go home with porters because they had not yet reached the age of 16 and after 1 pm 22 were on the street alone by parents or their deputies. Two inspection cases have also been opened against two children under the age of 14 at the time of administrative responsibility.
But being on the street after dozens of evenings is just a trifle against the backdrop of other crimes. As the "Degpunkta" program at State Police discovered, in addition to the crimes recorded by the traffic police, criminal proceedings have already been initiated for this trip.
It turns out that in this case, the juveniles did not usually get into the rental car with fraud or use other people's data, but stole it.
In the unexplained circumstances, the car keys have become available to the driver, and the vehicle journey is not registered in the rental system. The incident is currently under investigation, but if it can be proven that the car was stolen, the offender is threatened up to ten years behind bars.
Source link