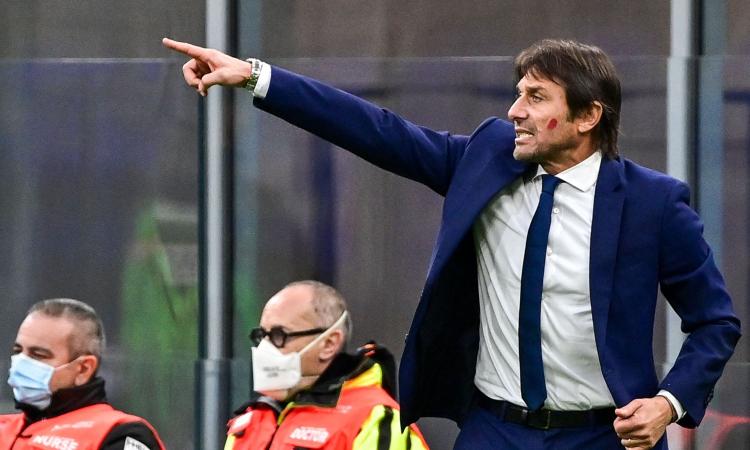 On the margins of the game against Torino, Inter coach Antonio Conte, talked to microphones Dazn and answering questions from journalists.
What do you look at at the end of a game like this, the initial difficulties or the reaction?
"We have to look at both, for our part, the approach is not the best, we had to be fierce and instead it was the Turin. We couldn't even get a tackle. I also understand it was difficult to plug the plug back on a national basis, at weekends all had problems after the National. For the second part of the match, though, I congratulate the boys because the 2-0 would have killed anyone and instead we have shown that we also have something important in character, something that must we didn't look for it while digging and here I have to be good too. Even today we scored 4 goals, we could have scored a bit more, but we surrendered two.
Do you need a slap to respond?
"I have the perception that we have to work to raise the level of coverage. Compared to how we finished last year 'from this point of view we have lost a lot and we have to be good at finding ourselves. The players know that beyond the quality and preparation of the games, we must then give the whole, head, heart and legs. Hopefully this serves for the future because we have to win something rolling up the shirt and be prepared to be corrupted. The road is long and tiring, this game is a lesson. We have to dig and make ruts in the ground to make our opponents get the pitch in difficulty. Sometimes this didn't happen or it happened late. If we don't put something in your personal level then it becomes difficult. Inter needs these values ​​as well as technical and tactical ones. "
Lukaku said you're not a great team yet.
"I think he is a smart guy like everyone else I have. He's doing evaluations and I'm glad he did one of this kind. When from outside I feel stressed that we are far away, my hairs finally stand. I'm sorry if anyone is chasing these bewitching sirens. We have to dig furrows and at that point we can talk about important goals. But if we go to heel, foil and toes … We must combine fury with the subtle and the opponents must feel the wickedness already in the underpass. We don't have this yet, new players have arrived who have yet to understand some things. But this is a healthy group of smart kids. Lukaku completely contradicts me.
Tactical or technical problems?
"We have changed the attitude and the decision, with the desire to press fiercely. This has changed. When you are near school level you are doing aa 2 per hour, instead you have to be agile to extract answers from the opponent. In the second half we won a lot of balls ".