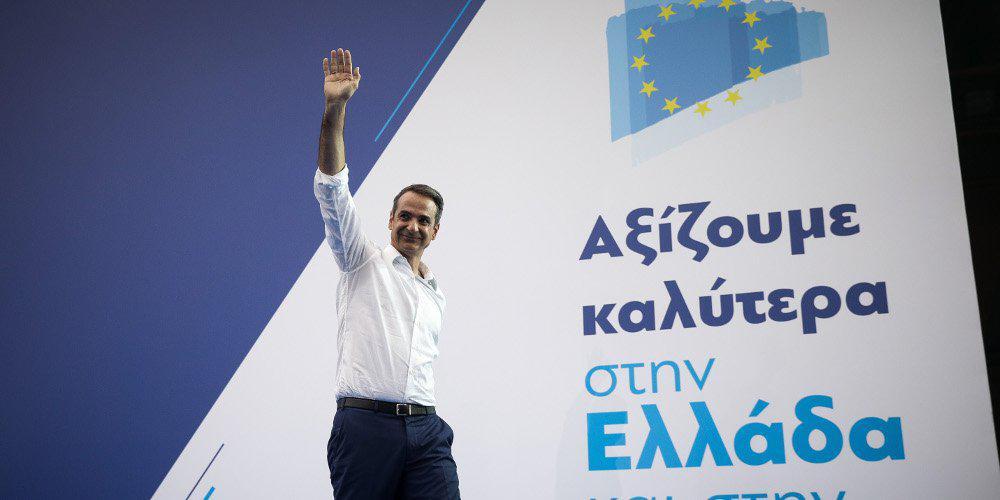 23/05/19 • 21:09 | ENDS 23/05/19 • 21:50
Newsroom eleftherostypos.gr
Watch live speech President Nea Dimikratia in Square Georgiou Modi in Florina
Kyriakos Mitsotakis is in Florina where we are currently speaking at an open meeting in Georgiou Modi Square.

Three days before the election, I chose to be in Northern Greece, next to those who felt frustrated in recent years by the contempt faced by some of their true love to their homeland. This was emphasized by the ND's president from Florina, noting that he does not want this wonderful place, the Prescriptions, to be recognized in the world conscience with a poor deal.
Live Watch:
As you said, "you know how much responsibility and patriotism we have been celebrating from the beginning that Mr Tsipras has started the hidden talks to give language and identity. We faced Europe too.This agreement does not serve national interests, we are against this agreement and we will do our best to mitigate the negative consequences. "
We are in favor of a permanent retirement support mechanism
Mr Mitsotakis promised that the tax cut would not apply and he promised "We will protect pensioners' income." At the same time, he reminded "that we want to have a permanent retirement support mechanism" and "To achieve this, we need to grow the whole cycle." Referring to the latest government moves, he noted: "I said that the June pension will be given by ministerial decision tomorrow. I have the ability to give them in July and August."
Not only is ND merging but being renewed and going to Europe will fight for Greek interests – My first priority for young children
My first priority for young children, lots of good new jobs. And this will come through national policies, by reducing taxation. We will reduce taxes and insurance contributions.
We will be working with the next Main Region which will be George Kasapides. I know it, I trust it, it has a plan for West Macedonia. We agree with the need to save PPC. We will also support Florina, we will complete the road axis. We will support our farmers, our tourism, our mountains.
We will support public education. We do not want other unemployed graduates but graduates whose degrees will have real value. regional universities have a very important role to play, and of course we will be flying the bahalakis out of the universities.
We have an excellent vote with ex-operators and lots of news from civil society. It suggests that ND is not united but is being renewed and going to Europe will fight for Greek interests.
Source link