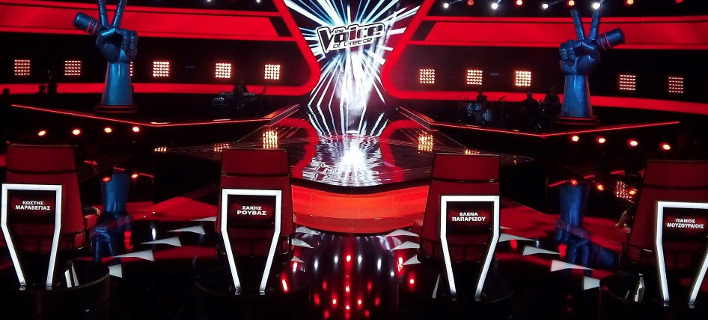 [ad_1]
The fourth day of the battles was completed in The Voice.
In total, 15 competitors took the tickets for hitting the show.
Players who passed first, The second, a third day of battles
These players continue to beat The Voice to date:
Elena Paparizou: (Steal by Panos Mouzourakis), Margarita Stamouli, Lydia Vlachou, Konstantinos Savvidis, Antonis Kontos, Louis Panagiotou (stolen by Panos Mouzourakis), Yannis Williams, Giorgos Semos, Zaf Xafaki, Marios Pastellis, Nikos Farfas, Claudia Papadopoulou, Avraam Ingzevidis Sakis Rouvas ), Christie Bell.
Panos Mouzourakis: (Steal by Sakis Rouvas), Yolanda Amagopoulou, Zoe Tzavaloreta, Sonia Ciscina, Odysseas Alexandridis, Lia Yargeli, Alkmini Orphanou, Alexandros Petidis, Anna Michailidou, Nicholas Lampouna, Iraklis Famelos, Vicky Lambidis (Steal by Sakis Rouvas), Zachos Karabassis, Jane , Thomas Skotidas.
Sakis Rouvas: Xenophon Lafazanis, Chris Brian Karakasidis, Marina Tzanagouir, Chrysostomos Fylaktou, Chryso Dimitris, Dimitra Ioli Exarchou, Irini Lampridou, Emilios Mosaidis, Konstantinos Prokopis, Kyriaki Maravella, Skalkes Panagiotis, Tasos Georgoudis, Kyriakos Konstantinou, Dimitra Theofanidis, Irene Kalamaraki.
Costis Maravia: Stratoula Chioti, Irene Aggelaki, Lydia Kalogianni, Aspasia Votsidis (Steal by Sakis Rouvas), Konstantina Mortaglou, Yannis Adamopoulos, Yannis Panouklis, Stephanos Vezirgianopoulos, Theano Sakalidou, Kleonikis Karanikola, Antonis Athanassiou, Elena Founta, Maria Vasilopoulou.
See all shows of the fourth day of the battles
[ad_2]
Source link