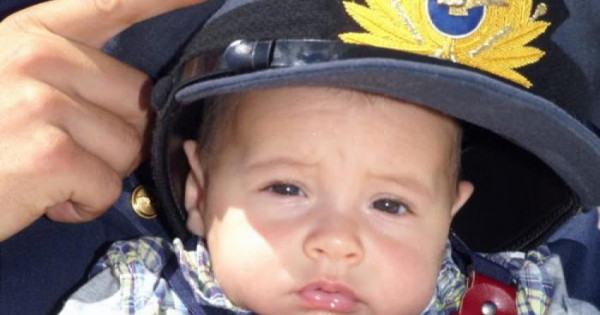 [ad_1]
Little Theophylactus made the Air Force ceremony. The boy, six, was born on Super Puma helicopter, flying from Sifnos.
On March 8, 2012, when Theophylactos came to the world when it was in the sky …
The helicopter crew had received an urgent call to Sifnos to carry a pregnant woman who was in critical condition.
Baby crying …
He took the helicopter straight away and took over the woman, but when returning to the center, a baby's baby was heard in the boat …
This baban was the chief composer on Wednesday night at the Air Force Ceremony, describing the same … at the moment his birth!
Emperor Theodoros Lowlos, Super Puma's governor, gave birth to the helicopter's ferries.
[ad_2]
Source link