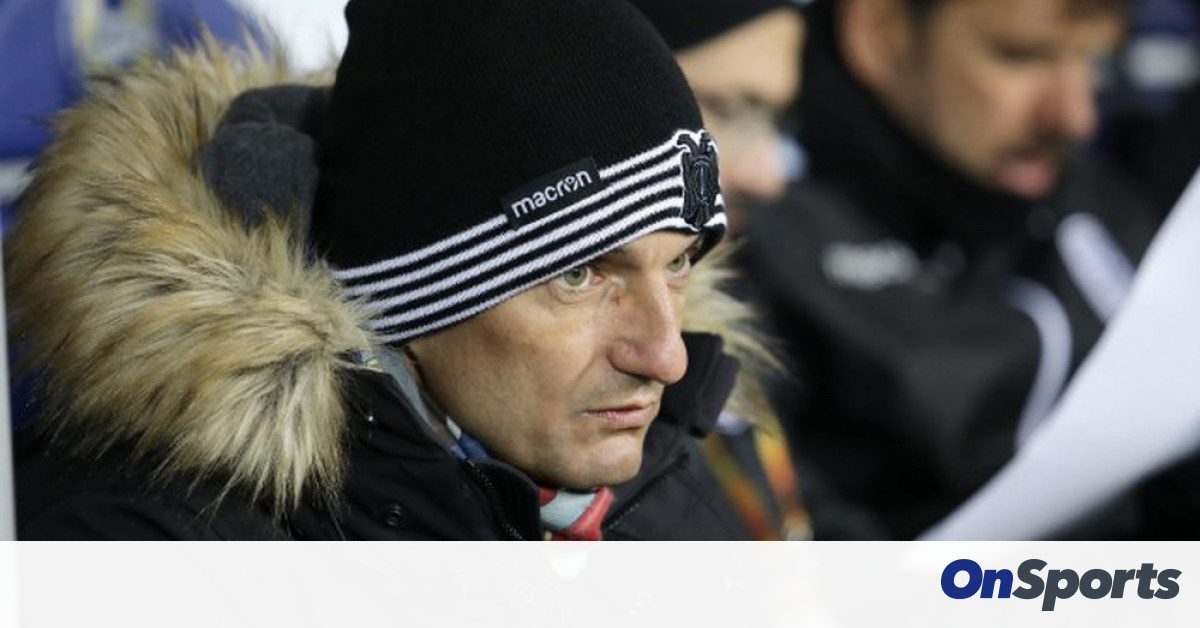 Radovan Loutsescu's position on the PAOK renewal issue.
Razvan Lutscheu spoke to NOVA on the game with Xanthi and commented on the renewal of contracts. PAOK's new technical manager Mario Branco was mentioned, but also the chance for Virians to compete with Akrites.
Analytically what he said:
For the PAOK situation: "We started training today very quickly. It was a time we worked well and we can say that things are good for us. Today, we started to prepare ourselves for Xanthi ".
One specially about the game with Xanthi: "The opponent we have on Saturday is unlikely to be any other opponent, as we have to win. My presence is Xanthi is a different piece.
Today we started with the whole group of training sessions. With the players I was available to me these days, we made a first talk about Xanthi. Prijovic, Tosca and Limnio returned from international obligations, and Beirinia was trained today for the first time after his injury. "
One of them is Beirin: "It's hard to say that he will be ready for the game with Xanthi. It's desirable but he returned and trained. He must see himself in what condition his foot after the injury. "
For Crespo: "Crespo does not have a special, usually available. He was unemployed to protect because he felt tired."
For the job of giving up the championship: "It's hard to talk about giving us the best, because after the championship match, he followed the Cup with Ergotelis. The next day, we really had a training session with three players, who did not have a big part in the Cup. The three players were trained, and from then on we gave some days away because we needed it.
We started Monday to work with more intensity, because when we have games, one or two days we do not give you the ability to work with the density you want. "
For his collaboration with Branko: "A man who has been a PAOK in recent months, so we know each other. We have been meeting with each other and with the people of team. "
For the closing contracts: "Look, the team is at the top of the championship, we're in a good time. The team is in a good shape, we have the will to win games We know very well that we can give good football and have games, we have confidence in our philosophy and work.
So far, I can not say that this situation has affected a player. I understand that some contracts are over and, on the other hand, management is very aware of myself in these cases. "
For the … restart PAOK after last year's game against Xanthi: "We will say so far. Because of this, I am so far, I believe that we have defeated and withdrawn in the league, we have Conquest of Cup and ties in the organization. Not enough talent and quality without work. I can not find the best, as if there were not two points penalties, we would be on four of Atromites and at least eight or AEK and Olympiacos.
Everyone should know this, that there is huge pressure on the group with minimal two and given the program we received. We should not think that an easy program is started, because if we look at reality, we will see that we play against the fourth group in the scale. After that, we will fight teams that are low in class and put their own fights for downgrading, so it will make it difficult for us. "
If he counts all his players: "That's why they are professional football players and that's why they're in PAOK, to give them 100% and to be absolute professionals."