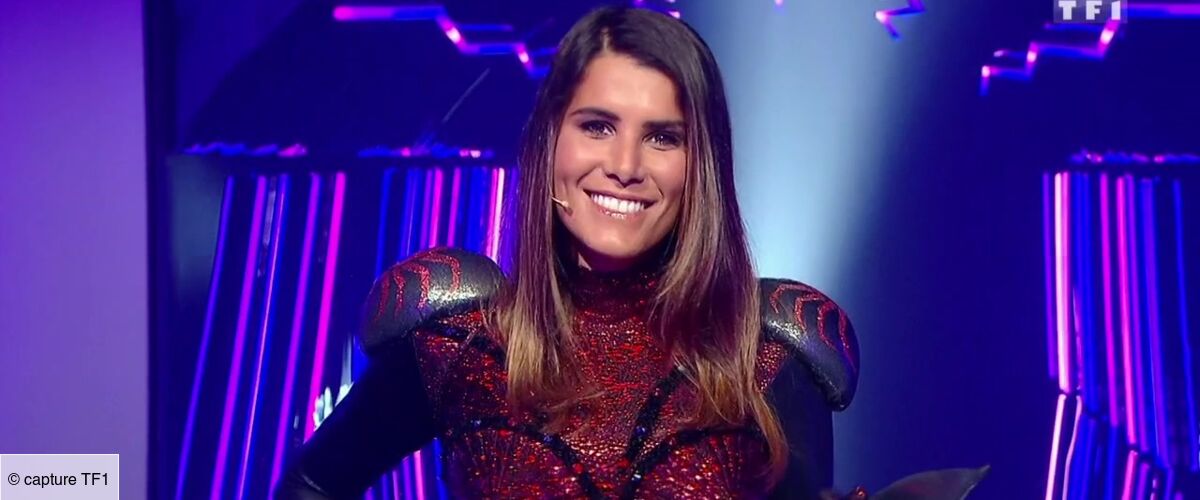 [ad_1]
It was Karine Ferri hiding underneath the spider costume Mask Singer. Unveiled this Saturday, the host took advantage of these final performances to pay homage to a song to Grégory Lemarchal. A poignant performance for which he returns TV-Recreation.
For five weeks, the spider was able to weave its web Mask Singer. At the final gates, unfortunately she had to drop the mask. Behind this colorful arachnid was the disguise of host Karine Ferri. Until the end, the young woman will have been able to fool the jury but also Camille Combal, her on-air junkie. In fact, for two years, they shared Dance animation with the stars. And she is delighted to have been able to attract the latter! Also, this final bonus was the opportunity for her to perform a song that had great meaning for her: The show must go on by the Queen. A particularly loved title of Grégory Lemarchal, the one who shared his life. He had performed this hit several times on stage. For Télé-Loisirs, Karine Ferri returned to this emotional moment.
"It's a really hard song"
This song choice was especially close to his heart. Plus, it wasn't easy to attack Queen when you're a novice singer, acknowledges Karine Ferri: "It's a really hard song. It took a lot of work and a lot of time. I have heard and listened to it so much for different reasons. Already because Grégory (Lemarchal, editor's note) sings it. Then for the message she is delivering", she trusts.
"This song was too emotional for me"
For her, very discreetly about this story, the song was the best way to pay homage to Grégory Lemarchal, with whom she had a very beautiful love story:I wanted to wink my way. Under a dress, it was easier because I am modest and I rarely talk about these things. I preferred to choose the music to do this. It was easier for me not to know it was me", he explains. As you can imagine, interpreting this title was very emotional:"This song was too emotional for me. The painting was very pretty too. Thanks to the production for following me in this choice ", she concludes. A very nice tribute.
[ad_2]
Source link