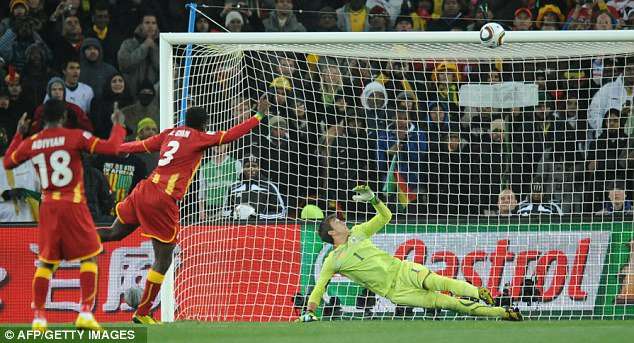 [ad_1]
Ghana's leading goal scorer, Asamoah Gyan, has confirmed that he wants to change his failure against Uruguay in South Africa is still hurting.
It will be remembered that the 33-year-old failed to convert a last minute penalty against Uruguay during the 2010 FIFA World Cup.
Despite its great performance in South Africa, Gyan made the headlines for the negative reasons after failing to send Ghana to the final stage of the competition.
"If I can change anything in my play career, I would like to change my mule against Uruguay," he told Adom TV.
"My number is still because I reflect it back, I knew I had let down my country.
He queried why he did not allow another player to shoot the penalty, he said, "During that time, I was a penalty for the team and all my fellow members knew it.
"Even after losing that penalty, I'll score after an extra time," he added.
Watch Asamoah Gyan losing against Uruguay
[ad_2]
Source link