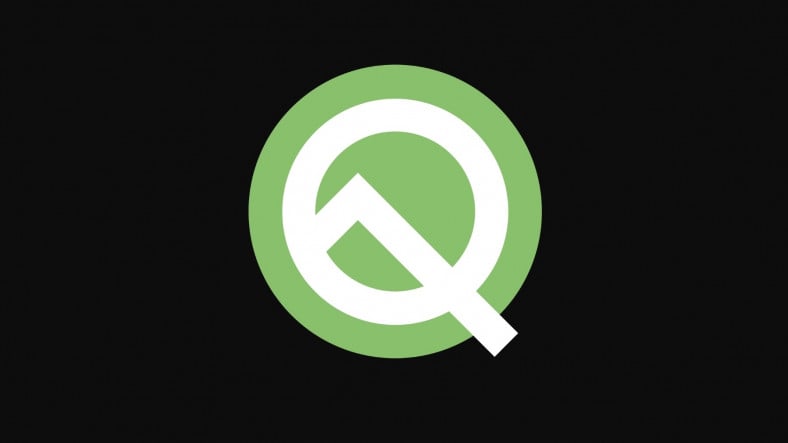 [ad_1]
The experience of Android experience can vary depending on the phone you have. This position is highlighted when installing a beta version in Android Q.
Google, the owner of the Android operating system, switched to Android Q, the new version of the mobile operating system, making the Android Q beta version available to 21 different smartphones. Again, the users welcomed this situation, one of Android's biggest problems again.
While Google has released the Android Q beta version for 21 different smartphones, how to get Android Q beta varies with what phone you have. For example, if you have the Essential Phone, you can go to the app store and install it simply.
If you want to install Android Q beta on OnePlus or Asus smartphone, you have to upload the Android Q beta image files to your device manually. LG and Oppo also suggest a larger manual installation. So your experience in Android Q will vary from device to device even when installed.
Kaynak : https://www.trustedreviews.com/news/android-q-is-already-struggling-with-googles-biggest-problem-3757340
$ (Function)
// facebook window.fbAsyncInit = function () { fb.init ({ appId: '1037724072951294 & # 39; xfbml: true, version: v2.5 & # 39; }); };
(function (d, s, id) { var js, fjs = d.getElementsByTagName (s)[0]; if (d.getElementById (id)) {return;} js = d.createElement (s); js.id = id; js.src = "http://connect.facebook.net/en_US/sdk.js"; fjs.parentNode.insertBlaen (js, fjs); } (document, 'script', 'facebook-jssdk'));
$ ('Body'). Ten ({ click: function () { // facebook save ajax button If fb.xfbml.p (); } }; '.Bookbook-save';
/ / scroll sharing length ($ ('.- content-sticky') up to 0) { if ($ (window) .width ()> = 768) { $ (window) .on ('scroll', function () { have scrollTop = $ (this) .scrollTop (); $ ('Article') the same (function) if (scrollTop> = ($ (this).) (). $ (This) .find ('Content-sticky') AddClass ('sticky';); (($ (this) .find) (offset.) top + $ (this) .find ('.- content-sticky'). height () + 92)) { $ (This) .find ('Content-sticky.') RemoveClass ('sticky';); $ (this) .While ('. content-sticky'). css ('bottom': '0px', 'top': 'auto'); } other { $ (This) .find ('. Will include' sticky '). AddClass ('sticky'). Css ({ 'Bottom': 'initial', 'Top': '76px'; }); } } other { $ (this) .ffind ('.- content-sticky') .DeleteClass ('sticky'). css ('' bottom '): &; auto, &; 'top'; '); } }); }); } }
// shareholding $ ('Body'). Ten ({ click: function () { var $ this = $ (this), dataShareType = $ this.attr ('type-share-data'), dataType = $ this.attr ('data type'), dataId = $ this.attr ('data-id'), dataPostUrl = $ this.attr ('data-mail-url'), dataTitle = $ this.attr ('data title'), dataSef = $ this.attr ('data-');
switch (dataShareType) { for 'facebook'; fb.u o ({ method: 'share', href: dataSef, }, function (response) { if (reply & & reply.error_message) { updatehit (); } });
cutting;
for twitter & # 39; shareWindow (https: //twitter.com/intent/tweet. via = webtekno & text = + encodeURIComponent (dataTitle) +% #%%%% B6 + encodeURIComponent (dataSef) )); updatehit (); cutting;
for gplus & # 39; shareWindow (https: //plus.google.com/share = encodeURIComponent (dataSef)); updatehit (); cutting;
for mail & mail: window.location.href =? mailto:? subject = & # 39; + encodeURIComponent (dataTitle) & body = & # 39; + encodeURIComponent (dataSef); // updatehit (); cutting;
for 'whatsapp': t window.location.href = whatsapp: // send? text = & # 39; + encodeURIComponent (dataTitle) + # 39;% E2% 96% B6 & # 39; + encodeURIComponent (dataSef); updatehit (); cutting; }
shareWindow function (url) { window.open (url, "_blank", "toolbar = yes, scrollbars = ie, resizable = yes, top = 500, left = 500, width = 400, height = 400"); }
update functionHit () { $ .Ajax ({ type: "POST", url: dataPostUrl, data: {contentId: dataId, contentType: dataType, shareType: dataShareType}, success: function (data) {
length ($ ('.-- video display') up to 0) { var $ container = $ ('video-display'); } other if (article ($)[data-id="' + dataId + '"]>>>>> {) var $ container = article ($)[data-id="' + dataId + '"]'; } another if ($ (& 39 '. wt-share-item)[data-id="' + dataId + '"]>>>>> {) var $ container = $ ('wt-share-item[data-id="' + dataId + '"]'; } other { $ container = null; }
// var $ container = dataType == 'video'; $ ('. Video-display'): $ ('article'[data-id="' + dataId + '"]';
if ($ container! = null && $ container.length> 0) { $ $ badged = $ container.find ('wt-share-badge-- ++ dataShareType);
find $ headerCount = $ ('.- header-header'). $ containerCount = $ container.find ('wt-share-count -). value = parseInt ($ containerCount.html ()) + 1;
$ container.data ('share', value); //$containercount.html(valu A);
os ($ headerCount.length> 0) { //$headercount.html(valu A); }
if ($ badged.length> 0 && (dataShareType == 'facebook') dataShareType = 'twitter') if ($ badged.hasClass ('visible'); //$badged.html(dat A); } other { //$badged.addclass('is-visible').html(dat A); } } }
} }); } } }, '.Tut-share-button') }); [ad_2]
Source link