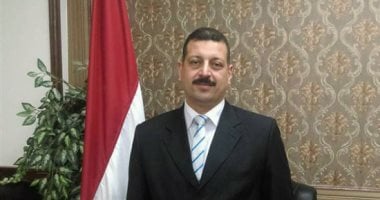 Dr. confirmed that Ayman Hamza, a spokesman for the Ministry of Electricity and Renewable Energy, said the procedures for activating debt collection accrued on drinking water and sanitation companies and business sector companies totaling around 19 billion and 800 million pounds completed by activating Cabinet decisions.
Hamza added, in exclusive statements to "The Seventh Day," that the activation of Cabinet decisions led to the signing of a protocol between the Egyptian Electricity Holding Company and the three companies in the holding business (chemical spin-and-weave) sector to settle due debt and setting up a mechanism for paying monthly bills, as well as coordination. Between the Egypt Electric Holding Company and the Holding Company for Drinking Water and Sanitation about signing a protocol to settle outstanding debts and establishing a mechanism for paying monthly bills.
Hamzah said the Egyptian Electricity Holding Company is completing the implementation of projects to develop electricity distribution networks and control centers, replace regular meters with prepaid and smart meters, develop customer service centers, and develop many services to improve the quality of services provided to customers .
Source link