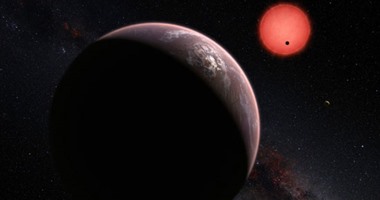 A giant asteroid is approaching the Earth but safe and reaching its nearest Earth point on Saturday, May 25, 2019.
The National Astronomical Research Institute revealed that the 1999 KW4 asteroid was discovered in 1999 and was classified as a huge space rock and carefully managed so that the asteroid as it reached the Earth would be around 5 million. From the ground there are 13.5 times the distance between the earth and the moon and, despite its size, it does not represent any danger to the earth.
In a statement, KW4 said that KW4 is an unusual type of asteroid and has a distance of 2.6 kilometers. It travels from one side to the other in a specific orbit. The asteroid completes its orbit from around the sun in 188 days.
According to the National Astronomical Research Institute, the width of the asteroid is 1.5 km, while its body width is 0.5 km. The asteroid moves on its orbit at 77.446 km / h for the speed of the Earth. The double asteroid 1999 KW4 will return to its nearest Earth point again On 25 May 2036.
The statement added: An important fact that KW4 Earth on 25 May 2019 will not approach any other object in the Earth after this size or larger until 2027, passing near the Earth on June 6, 2027 asteroid 4953 (1990 MU) 4-9 km will also pass near the Earth safely and at a distance equivalent to 12 times the distance between the Earth and the Moon will be back again. the Earth at 2058 at a distance of 9 times the distance between the Earth and the Moon.
Source link