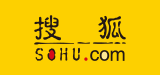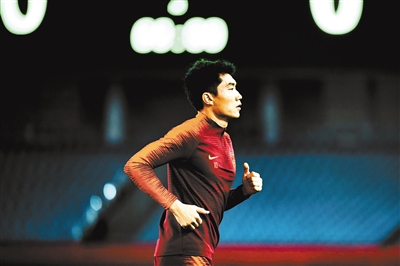 Source article: Beijing Youth Daily
In the Guanlan Lake Resort in Haikou, the Chinese Asian Asian Cup prepares for the "basic camp". After the team team Zheng Zhi and the lunch team with each other, they stopped the team doctor for rehabilitation treatment. The people in the team know it's for themselves Four times, this is the last time an Asian Cup tour will be against each other. After almost 20 years of hard work at home and abroad, Zheng Zhi, 38, has gone to the career of a professional player. Although the national football team has not been so sorry for the four consecutive successive successes of the World Cup, because of the love and faith in national football, Captain Zheng chose to keep him . A week before the national football team sent to West Asia, Zheng Zhi received a unique interview with Beijing Youth Daily correspondent. With regard to subjects "belief, self-discipline, retirement, training, national football, cyber violence", Zheng Zhi came together. His monologue does not change it, but he interprets his own patriotic feelings, and his words are loyal and faithful to the national team. So he refused to be sentimental, and using a smile to express his conviction that the "national team" must be better. " He said, "Although the exit signal will come sooner or later, I will never say to the national team, either as a player, trainer or manager, as far as the national team needs me, it is necessary for me … "
Patriotism goes all on court
When you reach the national team, do not talk about "tired and tired"
Reporter: After a season, you and your colleagues are very tired, but rarely do you complain about "annoying", caused by faith?
Zheng Zhi: Indeed, everyone feels "tired", but football is a sport. When it comes to a national team level, do not talk about "tired." Being effective for the country is complex and belief. Since childhood, our generation has set the country in the first place regardless of whether they are playing football or receiving education. (Kicking the ball) This profession is used to make a living. If you can represent the country, it's an honor. Who is still tired? Just go out all. Before, I told the media and fellow members of the team, regardless of the warm-up game, or World Cup qualifiers, Asian Cup, the national team's competition was very social. For the players, there is no choice, as long as the national football match is all gone. It's hard to say if you can win, but you have to pay the whole.
Reporter: The national football team has a bad record. Some people say that some of the international players are not working hard, but many people inside and outside the football circle say that Zheng Zhi is "patriot". Can you talk about your understanding of paternal feelings?
Zheng Zhi: I am 80 years old, but I was born in the early 80's. My generation has received patriotic education since childhood. So, when I started playing at the beginning, I got this desire to contribute to the country. My dad is a fan, calling me to watch the ball when I was young. For one who watch TV live or at the place and place, as long as I see the national team's competition, I will be involved. The dream came to an end when I grew up so you'll see that I will not spend any effort in the national team. The ordinary people love their country. Everyone has a patriotic expression of their own. As an athlete, my patriotic style is more direct. I have the opportunity to play against other national teams on the field. When we win the game or get the results, we will be satisfied, and this feeling of satisfaction and happiness is unchanged. Recently, the team asked the brigade's special brigade brigade to communicate with us. As the defendants of the country, they were also severely removed when they saw us play and win at court. It's great to be able to feel the patriotism and to express.
Reporter: When is your most memorable moment in your long career?
Zheng Zhi: I think this is the last game of the 12th round of Russian prints in Asia (the Qatar team). I'll believe more after the game. After playing so long in the national team, after playing so many predecessors, he scored the top 12 for the first time. Here's the nearest to the final. On the other hand, this shock also coincided with the end of the World Cup final prize.
Reporter: So, the last World Introductory Tournament is personally sentimental and I am sorry for you personally? Will he feel crowded and even feel taken by the national team?
Zheng Zhi: I'm unfortunately I'm sure, but I never think the team has destroyed my chance to go to the World Cup. The feeling of distress at that time was outstanding because it's probably the last time to get involved and there was no chance of such a player. Moreover, after staying in the national team for so many years, I'll be thinking about it, but it failed to help the team go to the World Cup. The emotions are so between them.
Older and more loving the game
I will not think of "I'm old"
Reporter: Why are you aged 38 or an indispensable core of the national football team? Are there too few team members or superb contemporary players? How do you think the team is "old"?
Zheng Zhi: There are many reasons and a number of references. When I was 36 or 17, we would consider how to help young players up as soon as possible. But in recent years, I have not thought so much. As a player, the initial idea is simple – to test your abilities and strengths, and then go out on the court. Many people can ask me why I can maintain this competitive strength in this age. Perhaps the answer is that I will not think "I'm old." I never thought I was competent to take lazy training and use the experience known as the rest. I have always considered myself as the same (people) as other players, including the investment in training, the investment in the game, and the perception of everything. So I can keep this state through the time. Ultimately, this mindset helped me to stick to it. Of course, as I get older, I also hope that young people will grow fast and busy.
Reporter: Sometimes I'll feel you're worried about the young players. Are you aware of a role model on court?
Zheng Zhi: I do not say that. The players have their own features. I think young players have features and ideas. The football I was playing when I was 20 years old was not the same as football I can play now. As a player, you have to adapt and be promoted from it. No matter young players or old players, including me, there will always be mistakes, mistakes and even bad ideas. So summarize experience and study. For example, I am older and more experienced. I still have to accumulate the useful things of the bad places of each game. Then continue to improve and then correct. Soccer also develops alongside society. More things will interfere with players. Young players are worried about other things than we do. But when they play, they should pay more attention to their careers. Regardless of the newcomer or the veteran, no need to think too much during the competition. Everyone can play their own energy, work together to improve our league rhythms, improve the quality of the competition, improve the level of the league, and improve the individual ability of the players. The players are really great.
Reporter: Many people think your success is due to self-discipline and no bad habits. How much do you train and play every year?
Zheng Zhi: I have not really counted it. But there are some questions that I understand. Sometimes the outside world includes the media saying that young players are always going out of play. I believe that the players are also people. I have also been young, have been fun, playing games or doing other things with everyone. Only after the end of his career he enjoyed the game. When people grow up, the more they prove, the more mature they will be. When it comes to the timetable, I can not live according to the current rules when I am 21 years old.
Reporter: How much is sleeping everyday?
Zheng Zhi: It's used to be natural. You have to sleep 9 to 10 hours a day. As an old age player, he is usually married and having children. I believe that the power of the player is now focused on the court, that is, the family, especially the children. Of course, normal entertainment is also part of life, as long as it affects the game. It's a little too much to say that Zheng Zhi is more self-discipline than others. Professional players are aware of the importance of self-discipline.
Understanding many Chinese and overseas trainers
Take "nutrients" as a sponge
Reporter: I remember that you were 30 years old when you returned to China to join Evergrande, and then you used the third spring after your career in Shenzhen and Luneng. This is your personal glory, but it reflects the national team in your job. There is no embarrassment.
Zheng Zhi: The soldiers fighting in the iron plate. The international team changed for a while, and the national team was always here. I am sure that he will be able to bring good players together. Because there will be many players who like football like me, who like to play over the country and fight for them. I joined Evergrande when I was 30 years old. At the time, as a player, I can not plan for things after six or seven years. I have just planned for the second and third year and I have to act a bit. In terms of how to continue with this positive trend, the method is to let yourself be fun of football and enjoy yourself. Let yourself be a kind of desire to play when you're young, so letting you feel exciting before the game. This is a little tough to kick the ball and kick it down. I always remind myself, when I can not kick because of my age, I will definitely lose the life of the player. My fellow members also said, "I think, one day, you do not have to prepare everything for AFC Champions football every week. You do not have to go through the small concern and & # 39: tension before the game You can sleep naturally and wake up Do you miss out so, when I think of it, I will be frightened and love life as a professional player. You can have fun and you can kicking the ball. So I do not have to worry about what is called "follow anyone".
Reporter: As a professional player, he has been trained by many domestic and overseas coaches. Who knows what you have? Which coach who has helped you most in the process of achieving personal glory?
Zheng Zhi: This question can not be said in a partial way. For example, the junior high school, the secondary school and the university, student information is different, and the results of understanding are different. In terms of informing lighting, I can get out of the difficult environment of Liaoqing in that year and I can go into the professional football platform. Zhu Guanghu is naturally a teacher. Along the way, I've experienced many Chinese and overseas trainers. I believe, as a person or player, that you should absorb all the good things like a sponge. My target is not only the trainer, but also the old fighters as the old leader (Liu Dianqiu). The more you'll be contacting the football coach, the more you'll get it. As when I received Horton's guidance in 1999 and 2000, the understanding was different from what I learned from Lippi at 38. Now I'm going to learn about the football concept. Perhaps I am considering the general direction of football development. Understand, analyze and solve problems with macro team. At age 20, Horton also said, but I can not understand it. I'm fortunate to have access to so many coaches. Good and bad are in touch. Of course, there is no comparison, there are no good or bad, high and low points. Lippi's ability is unexpected. After leaving such a coach of China, he also left us wealth.
Retirement time to obey the body sign
Never say that it is not for the national team
Reporter: After an Asian Cup, will you refuse the national team to keep you? Is the timetable for decommissioning clear?
Zheng Zhi: I can not say that. As far as the country is needed, the national team needs it. No matter what time, no matter what identity, I am enforcing. Nothing is absolutely absolute. If the next World Cup team needs, I will help. At this level of the national team, I can never say no. As for retirement, I can not plan for a long time in the future. I believe if I can not get a high level, whether it's the body or the mind, I get a signal. I believe the signal could become very fast or it can be slow. That is not that I want to continue playing for 5 years, but it depends on objective conditions, like the body.
Reporter: I feel that your league's play rate has gradually declined since the 2017 season. Are you absent from the competition and the training, and also for Cup Asian?
Zheng Zhi: I had a rest in the last training session due to injuries. Natural laws can not be broken. I have been getting more and more injuries over the last two years. I have prepared mentally about this, so I have to consider how to reduce or mitigate the injury. As old, no matter how you react, (injury) will appear. It's unrealistic to play 50 games a year like when you were young. Therefore, the quality of the training can be assured and most important. When 100% of training can not be invested, the 100% game can not be played.
Reporter: Is it possible to go to the club, the national team or even a industry management agency to play the role of a retired manager?
Zheng Zhi: For the trip (football work), I like and most familiar with it. I can not be a player. I can be a coach or participating in football management. The Chinese Football Association has organized training for our old players (which works with transformation), which is a kind of protection for us and also resolves our concerns. I want to say that, no matter whether you're a player or working in any situation, I'm honored to work for the national team and to work for the national team.
Reporter: If you say that the decommissioning signal is coming, will you consider taking over the national team?
Zheng Zhi: I am not eager to make such assumptions, and I can not think so. There are still significant differences between players and trainers (nature of the work). Even if you're retired, you should study and try to get sediment. That's not that kicking can go to the national team. Certainly, being a coach can be the leading coach of the national team. Some things have to be studied carefully to gain accumulation. I have not thought of being a coach yet. Learn and learn first and see what is happening next.
Listen to the real loyalty
Accepted by choosing everyone
Reporter: Chinese football will always attract players due to poor performance, and even give the best to cyber violence against some players. How do you deal with harassment or noise of this type?
Zheng Zhi: First of all, the heart is quiet. Ability to listen to bad words, some bad words. For example, now that we have excelled a good young player and playing a good ball for a year, we should protect it better now. Whatever the trainer, the team, the parents should give him more advice. It's too scary or over-anxious, but it will hurt such players. I can understand everything from the voice of society, like me, I do not like my voice, it can accept. Everyone has a choice. So I can be calm and quiet. I do not have Weibo, social media is not used much, just look back on the news. As an old player and not after the 90s, you can not compete on this issue. We pay more attention to the industry's recognition. My son also played, but I told us that the goal is important, everyone likes goals scoring, everyone looks at the shooter, but there is a team of 11 people, always people do work dirty, so not the most The scenes are the most important. Do not think that some supporters and the media say that a player plays well and is not good. If the player is robbed by 10 clubs and 8 clubs during the transfer, this is the best. If it's a level, nothing is so light, and the coach will see it naturally. So, the players are just the best of their own.
Haikou Specialist Newspaper, Xiao WeiGo back to Sohu and see more
Responsible editor:
Disclaimer: This article only represents the author itself, Sohu is the information publishing platform, and Sohu only provides information storage space services.
o
Source link