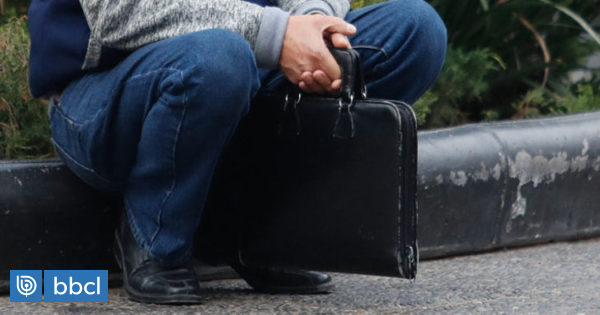 The National Institute of Statistics (INE) presented the figures this morning unemployment from the quarter of August-October.
According to the entity, the Unemployment rate reached 7.1%, presenting a 0.4 percentage percentage variation in twelve months.
The above, explains with the 1% increase of the employee, against the expansion of 1.4% of the workforce, creating more market pressure.
The agency also said that the unemployed increased by 6.4%, explained by the unemployed (6.0%) and from the first job search (10.6%).
In the annual increase of employees, private occupational categories (1.5%) and public (2.7%) and construction sectors (4.0%), accommodation and meals (6.6%), and teaching (3.0%).
According to working hours, the increase in this segment was driven by those who usually worked 45 hours per week (2.0%). The annual increase of private winners (72,120 people) was the highest observed since 2015 for the same quarter.
In terms of gender, The female rate was 7.4%, increasing 0.1 percentage points in twelve months, while men were 6.9%, 0.6 more.
In twelve months, Unemployment rate increased in nine regions, she was pushed by five and she remained unchanged in Aysén. The highest increase was recorded in Atacama (1.6 tt.), While in the Magallanes the main reduction was recorded (-1.7 pp.).
According to the INE, the labor pressure rate was 12.8%, expanding by 0.1 pp. in twelve months. She reached unemployment to adjust seasonal 7.1%, which suggested 0.2 pp. more than the previous mobile quarter.
The population grew outside the workforce or inactive 2.4% in twelve months, only affected by the usual inactive (3.8%).
The informal employment rate contracted 0.3 percentage points, reaching 29.3%. In the same period, informal workers increased by 0.2%.