Spanish >> Science-Technology
Last updated on 12/13/2018 – 14:28
Keywords:test, Ebola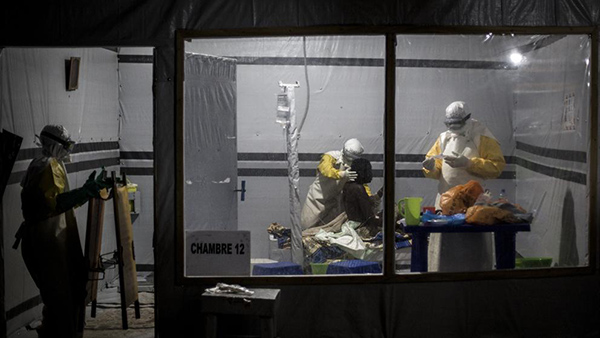 They devise a test that is diagnosed with Ebola in 30 minutes
New York, 12/12/2018 (The People Online) –A diagnostic test developed by a Becton, Dickinson & Company-based company-led investigation based in Franklin Lakes (USA) can find Ebola in blood samples in less than 30 minutes. It can also differentiate this disease by two others with similar symptoms: malaria and Lassa fever, as is published today in the Science Translating Science journal. There is no need for electricity or specialist personnel or equipment to carry out the test and may be used to accelerate the Ebola diagnosis in remote areas, according to La Vanguardia.
"Rapid distinction between malaria and Ebola would allow health personnel to apply the most appropriate treatments quickly and use appropriate infection control measures, which would help make better use of available resources in treating patients to limit the spread of disease, "said John Connor, researcher at the University of Boston School of Medicine (USA) and co-author of the research, to Science Translational Medicine.
In August this year, the World Health Organization (WHO) warned a new case of Ebola in the Democratic Republic of the Congo. According to WHO, up to 10 December, there were 500 cases of the disease and 289 deaths, which have made the second largest epidemic in history, after the one that started in 2014 in West Africa, which led to More than 11,000 deaths. At present, despite the efforts of inclusion, the disease continues to spread.
The new diagnostic test includes a set of valves where a small sample of blood has been installed. The follicles include reactors that can detect the infectious agents' proteins; In this case researchers have been adapted to detect the Ebola virus, the Lassa virus and the parasite that causes malaria. The reactors are dry and do not need cold storage.
Source link