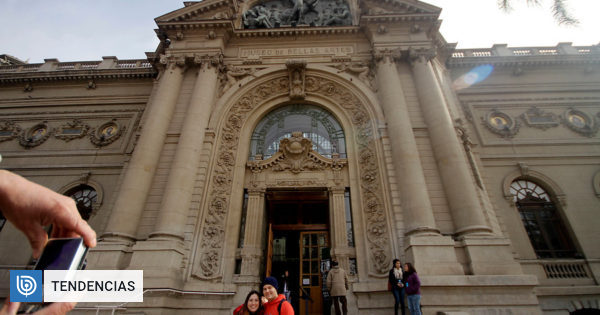 [ad_1]
Through a public letter, the National Association of National Cultural Workers for Cultural Heritage (AnfuPatrimonio) calls the deputy director of the agency into a new appointment framework Responsible for the Collections of the National Museum of Fine Arts.
"Together with cordially greeting, our organization wants to make a well-established application for you, (that) the Short Competition & # 39; is currently under way for appointment Responsible for the Collections of the National Museum of Fine Arts and going on to a competition that is open to all Service specialties, when the Director or Director of the new National Museum is named, "they write in the letter.
"The National Museum of Fine Arts has suffered a serious organizational crisis as a result of a series of internal and external factors associated with lack of resources for its proper operation, preventing its good administration by internal actors who are still be and produced the conditions for the departure of the previous Director ", add the text.
"Treatment, misuse and denaturalization of some instruments and procedures designed to promote and protect workers' and labor-related workers are even more problematic, where entities at the central level and others have had direct responsibility, "he said. the officers.
"Unfortunately, the certified authorities and technical advisory authorities of the National Fine Arts Museum, in the absence of the title Director whose competition is in full process, has failed to overcome the situation described above", they indicate in the letter.
Am y AnfuPatrimonio, the answer lies in it "Compact competition with the features that this one and the context in which it is involved does not offer guarantees of absence, equality and objectivity".
"The competition has limited to just three predicted people, and the experts who will not decide on the choice or have been selected in the situation", please state in the statement.
Here you can read the fully charitable, presented to the Minister of Cultures, Arts and Heritage; Deputy Subsecretary of Heritage, National Director of Civil Service, Deputy Director of Personnel and Development Management, and Head of the Department of Personnel Management and Development of the National Cultural Heritage Service.
[ad_2]
Source link