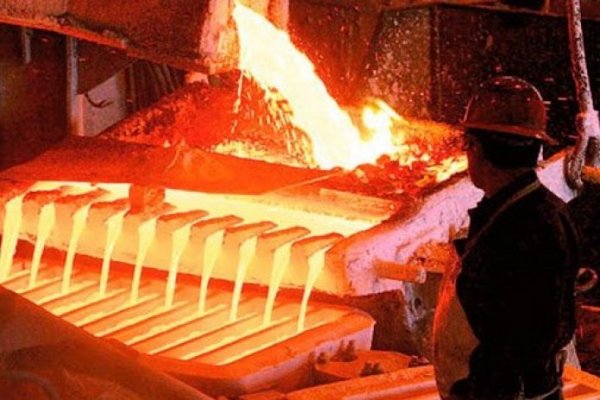 Manufacturing activity in Asia becomes the engine behind the earnings at the start of today's session. China's PMI (private) index reached its highest level in November in a decade. Japan and South Korea indices reached unseen readings since 2011. Stocks in Asia rose 0.85%; and expectations of greater dynamics in the region are also boosting raw materials. Copper rises by more than 1% at its opening in London.
In Europe, the PMI indexes confirmed manufacturing slowdown caused by quarantine and new restrictions, in response to the second wave of the pandemic. US indices are also expected to show a similar scenario. However, investors are focused on hope and rapid use of vaccines against Covid-19. Moderna sought urgent authorization from the FDA and confirmed that a first mass shipment of the Pfizer vaccine had already arrived in the US. In response, stocks are back on a rise after ever November. The Stoxx600 advanced 0.71%, and the The future of Wall Street is trading with developments of up to 1%, as is the case with the Dow Jones.
The dollar marks a new session down. Official nomination Janet Yellen as Next Secretary of the Treasury they boost expectations of greater fiscal stimulus in the US. Analysts highlight how the Biden-dominated economic team, led by three women, stands out for its focus on labor policies and against inequality.
In Chile, the government's focus seems to be on trying to protect, as far as possible, one of the engines of economic and financial growth in recent decades. Financial Journal highlights that the Treasury will seek to replace the repayment of money saved in the project for the retirement of pension savings. Incidentally, the chief economist of the OECD pension unit, Pablo Antolin, recalls that the Withdrawal should always be considered a "last resort" and that they should be enacted "as part of a general reform of the system."
At an economic forum, President Sebastián Piñera assured him that he will defend Chile's economic model, which, he said, "at risk of left wing populations". While it may seem like a long-term discussion, the truth is that former Central Bank president Rodrigo Vergara believes it a deteriorating political climate is a risk to recovery in the short term. Recovery began that Imacec would confirm last month.
TODAY COMMENT:
The Central Bank reports (8.30 am) that Imacec October. The market expects a rise of 0.6% from a fall of 5.3% in September.
Wall Street will be watching figures PMI Manufacturing and Services from the USA; and the testimony of the Fed chairman, Jerome Powell, and the Secretary of the Treasury, Steven Mnuchin, before a Senate committee (noon). Additionally, Salesforce.com delivers its results and expects explosive growth in its revenue and profits.
In the region, the indices are expected to do so PMI Manufacturing Mexico, Colombia and Brazil show small increases.