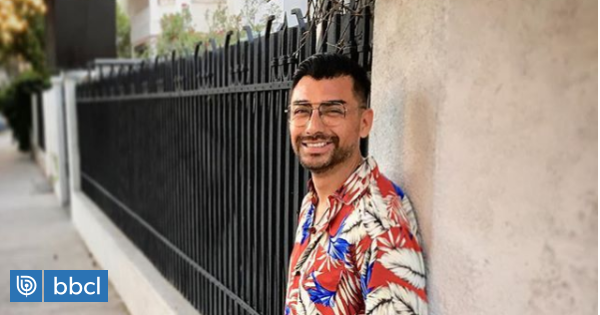 [ad_1]
Four years ago Andrés Caniulef Channel 13 left to join Chilevision. In that channel he was responsible for maintaining SQP, a panelist Close-up and a member of the morning morning team The morning.
This 2018, the journalist went back to an intense depression that led him to leave the station and reached an agreement to terminate his contract. Two months after that, the communicator is back on the small screen.
Caniulef returned to the morning on Monday Welcome, where he was accepted by the team, who he had already worked with. Although Andrés's participation is considered in the first instance for a month, it will not be deleted, and it may be slightly larger.
Recalling that Caniulef returned to 13 a few weeks ago when it was part of the special program panel of the Copihue de Oro, led by Diana Bolocco and Sergio Lagos.
Through social networks, the journalist said he was very happy. "New start, new step", he wrote.
For his part, Michelle Adam dedicated to heart words to the communicator. "As friends are always getting together (…) I love you and I love you well," he wrote next to a picture of it.
The journalist talked to the Page 7 portal, where he said he was happy to return to "home". "I think it's a very good return, it's like to come home, with love, the necessary care from them, Respect for the process I live, I thought that this is the best option and time to return ", he noted.
"The idea is to begin to restart a little bit of life, I'm in a process where I have to take things slowly, because it is a complex time that I live. OK, but I have to be responsible, "he said. "Clearly the possibilities of continuing, there are conversations there and everything is still", finish
[ad_2]
Source link