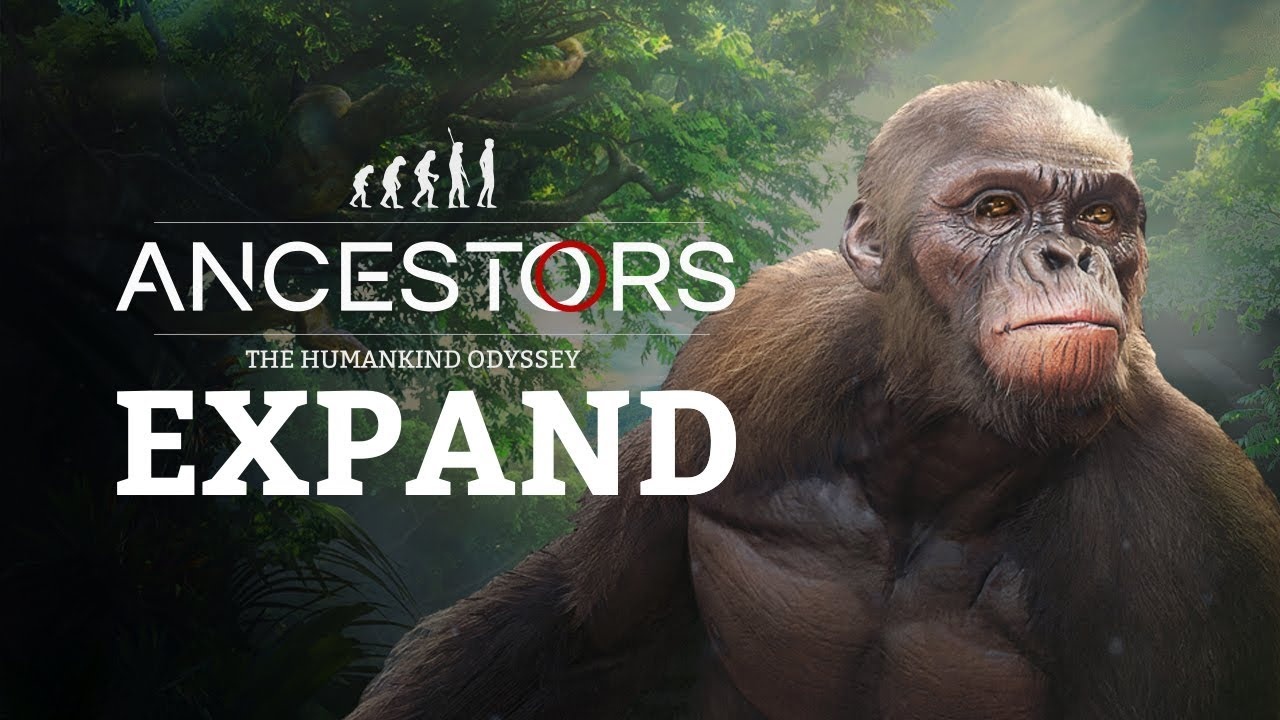 [ad_1]
The history of evolution goes into Epic Games Store, PS4 and Xbox One.
Panache Digital Games have released release date for ancestors: The Humankind Odyssey in his PC version. Users can find the new game from one of the creators of the franchise Assassin Credo, Patrice Désilets in the Epic Games Shop the next August 27. The release in consoles will take a few months. No definite date has been given, but it is dated for December on PS4 and Xbox One.
Taking advantage of the date announcement, his developers have shared a new trailer of the game where Désilets himself shows some of the keys after his new video game. We will have to survive the wild African irregularities 10 million years ago, evolving and guiding our ancestors to flourish, expand their family and overcome the dangers of human evolution.
Will we know more about Ancestors in the near future E3 from Los Angeles? He will wait to hear news from the Panache and Désilets Digital Games. Elders will be unique to the Epic Games Shop for a while. The process will be extended for a year, then it will reach Steam and the rest of digital computer stores.
More about: Ancestors: The Human Odyssey, Panache Digital Games a Statements.
var nugg4webedia=''; var nuggrid = encodeURIComponent(top.location.href); var nuggn = 2069349029; var nuggsid = 919551733; var nuggsub ='//webedia-es'; var nuggscr = document.createElement('script');nuggscr.type = 'text/javascript'; nuggscr.src = nuggsub + '.nuggad.net/rc?nuggn=' + nuggn + '&nuggsid=' + nuggsid + '&nuggrid=' + nuggrid; var n = document.getElementsByTagName('script')[0]; n.parentNode.insertBefore(nuggscr, n);
googletag.cmd.push(function() { var g = '/21727618831/3DJuegos/homepage/news';
googletag.defineSlot(g, [[1,1], [728,90], [1008,350], [970,250], [980,250], [980,90], [2,1]], 'dfp-masthead').setTargeting('Pos', ['top']).addService(googletag.pubads());// masthead googletag.defineSlot(g, [[300,250], [300,600]], 'dfp-atf').setTargeting('Pos', ['1']).addService(googletag.pubads()); // mpu atf googletag.defineSlot(g, [[300,250], [300,600]], 'dfp-mtf').setTargeting('Pos', ['2']).addService(googletag.pubads()); // mpu mtf googletag.defineSlot(g, [[300,250], [300,600]], 'dfp-btf').setTargeting('Pos', ['3']).addService(googletag.pubads()); // mpu btf googletag.defineSlot(g, [[980,90], [970,90], [728,90]], 'dfp-footer').setTargeting('Pos', ['footer']).addService(googletag.pubads()); // masthead_footer googletag.defineSlot(g, [[1,1]], 'dfp-thin').setTargeting('Pos', ['thin']).addService(googletag.pubads()); // thin_Banner[624,78] googletag.defineSlot(g, [[1,1]], 'dfp-inread').setTargeting('Pos', ['inread']).addService(googletag.pubads()); // inread googletag.defineSlot(g, [[1,1]], 'dfp-interstitial').setTargeting('Pos', ['interstitial']).addService(googletag.pubads()); // interstitial googletag.defineSlot(g, [[1,1]], 'dfp-oop').setTargeting('Pos', ['oop']).addService(googletag.pubads()); // out_of_page googletag.pubads().enableSingleRequest(); googletag.pubads().setTargeting("console_name", ["pc"]).setTargeting("publisher", ["private-division"]).setTargeting("genre", ["accion","accion-y-aventura"]).setTargeting('game', ["ancestors-the-humankind-odyssey"]).setTargeting('url_sha1', '0e083fd0c8f6342711e95c3e13870cfe6b2ce1e5');
if (Krux.user) googletag.pubads().setTargeting("kuid", Krux.user).setTargeting("ksg", Krux.segments);
googletag.enableServices();
if (typeof NUGGjson === "object") { for (var nuggkey in NUGGjson) { googletag.pubads().setTargeting(nuggkey, NUGGjson[nuggkey]); } }
});
(function(n,v,g){o='Navegg';if(!n[o]){ a=v.createElement('script');a.src=g;b=document.getElementsByTagName('script')[0]; b.parentNode.insertBefore(a,b);n[o]=n[o]||function(parms){ n[o].q=n[o].q||[];n[o].q.push([this, parms])};} }) (window, document, 'https://tag.navdmp.com/universal.min.js'); window.naveggReady = window.naveggReady||[]; window.nvg51819 = new Navegg({ acc: 51819 });
!function(f,b,e,v,n,t,s) {if(f.fbq)return;n=f.fbq=function(){n.callMethod?n.callMethod.apply(n,arguments):n.queue.push(arguments)}; if(!f._fbq)f._fbq=n;n.push=n;n.loaded=!0;n.version='2.0'; n.queue=[];t=b.createElement(e);t.async=!0; t.src=v;s=b.getElementsByTagName(e)[0];s.parentNode.insertBefore(t,s)}(window,document,'script','https://connect.facebook.net/en_US/fbevents.js'); fbq('init','494368117634623'); fbq('track','PageView');
[ad_2]
Source link