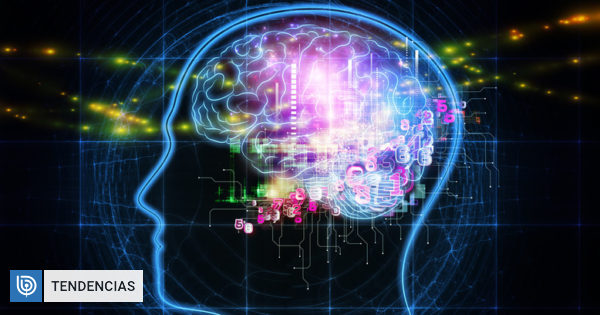 Most of them are one of the most unknown areas of science. The approach closest to the subject is through scientific fiction films, where there are several times Artificial Intelligence (AI) there is an escape of planned control and attempts against humanity.
That is, perhaps, one of the largest prejudices that exist regarding Artificial Intelligence. But what's true in each of those legends?
John Atkinson He has a PhD in Artificial Intelligence from the University of Edinburgh, who has spent a lot of life studying this topic.
Atkinson was always eager to know more about this area, which is why he then disappears and confirms some myths created in the imagination.
Is Artificial Intelligence applied in companies suggesting job reduction?
Reality The AI ​​will automate less frequent tasks so that it can reduce "traditional" jobs. However, this is not typical of AI, since the incorporation of conventional information technologies has produced the same effect several years ago.
For example, procedures that a customer must perform personally in a branch, which has now been made in electronic form of their mobile or home.
Could Artificial Intelligence in the future tempt people?
Reality Although the clear operational levels of an organization are ineligible. However, at the international strategic level it could eventually occur in some areas.
For example, in the defense industry, autonomous weapons have already been created, which of course, if it does not control it, can not only affect a community but also humanity. Therefore, many international organizations recommend and require the use of AI in defense to be banned.
Is Artificial Intelligence relevant to transport such as aircraft or buses suggesting more risks of accidents, than one that is driven by men?
Myth The use of AI for driving independently on different types of vehicles is long-standing and in general there are many more advantages than risks.
For example, in commercial aircraft, "awtopilot" (led by GPS) flight methods have been used for years. It is only a matter of time to ensure independence on flight and on departure / landing.
Also, a machine "is not tired" when driving, she has information about a perception that a human driver does not have, can "train" with the absolute respect of the laws, he can predict situations in the path in advance.
At some point, Artificial Intelligence could create feelings in robots?
Reality There are models of AI that make it possible not only for the reasoning machines based on their emotions, but also on their intentions and beliefs about the "world" they are found it.
On the other hand, embodying emotions and beliefs is essential for the practical interaction with people and their adoption. For example, depending on the intentions, emotions and beliefs of a machine, the customer's commercial requirement, in one way or another, could be met very differently and very roughly.
Is there a possibility that some chips in the future will expand on chips that allow you to keep the memories that one chooses from the memory (as it shows a Black Mirror episode )?
Reality In memory-related aspects, there have been important developments in the understanding of where we live and the electro-chemical knowledge associated with our brain's neuronal circuits.
The abolition of this information and the transfer to a "physical" device is not only practical, but there are organizations that offer a medium term, this type of "services" even the beyond a person's "death", where awareness could be transmitted in memory of an "avatar" that represents post mortem.
Artificial Intelligence is a world of many unknown features and components.

This issue, such as others such as Cybersecurity, Environment and Innovation is issues that different experts are going to address – nationally and internationally – at the Public Innovation Meeting, which will be held until day Friday, November 30 at the Mobile Polytechnic Academy (APOLINAV), in Valparaíso.

The workshops and conversations are free of charge to everyone with an interest in the public. For more information about schedules and conferences, you can go to this link.