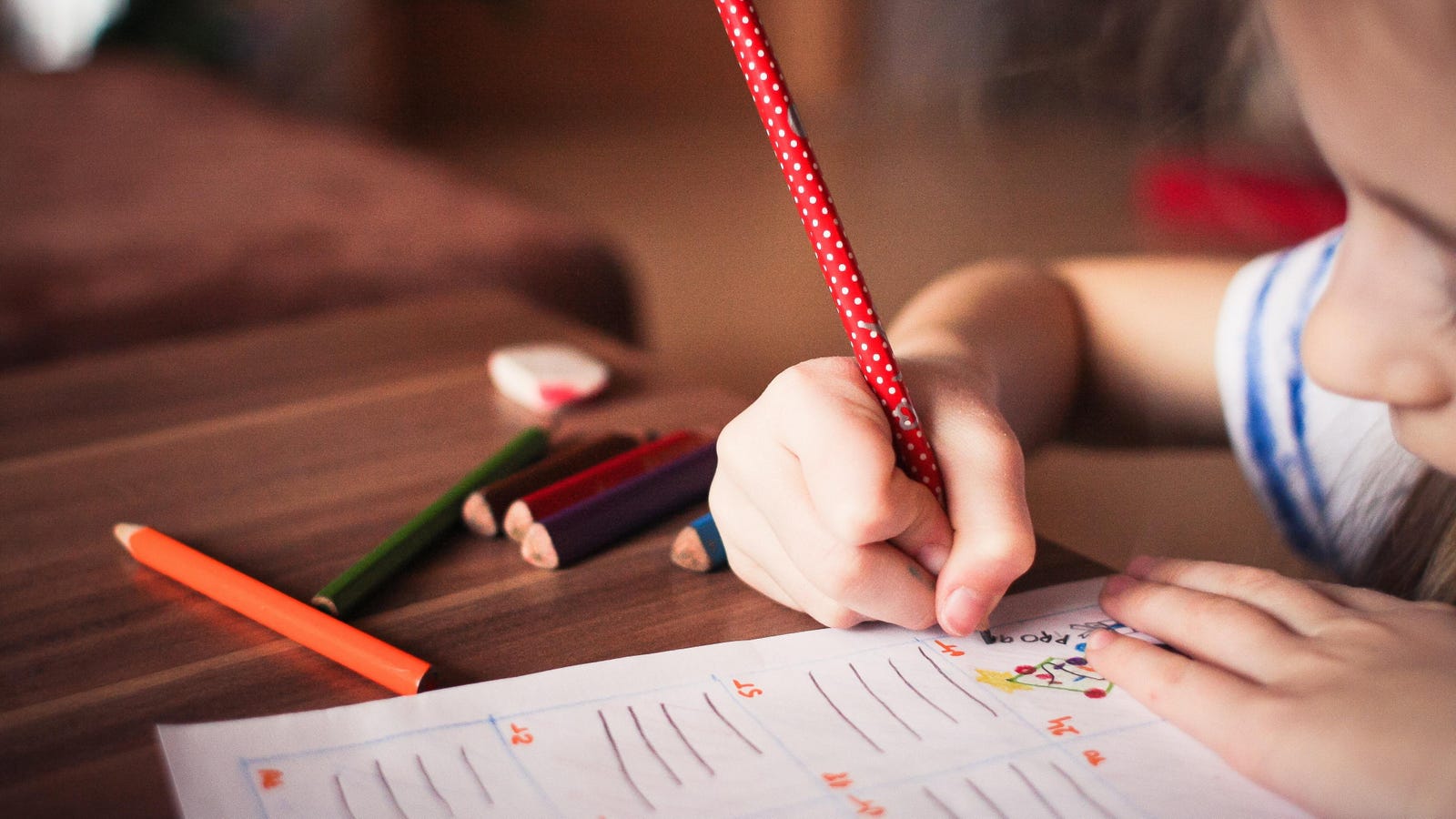 For parents of children with a birthday close to the closing date for kindergarten registration, the debate can begin almost as soon as they are born: Should we chicken it? Will she be ready for kindergarten that will soon be?
Red shirts, originally collected as a season for college athletes kept from competing for one year to improve their skills and extend their qualification, are often used to describe the act of keeping a child from starting a nursery for a year extra. It is most common with children who have a summer birthday or birthday that fall very close to the school closing date.
There is one that really has a real benefit on a child to be a "red shirt" on the verge of arguing; but now, a new study indicates that students born in August and who are among the youngest in their nursery classes are more likely to be diagnosed with ADHD.
Writer Jenny Anderson writes to Quartz about the study, which was published this week by researchers at Harvard Medical School.
Here's how a child's birthday can shape the shape of their school experience: Imagine that you live in a school class with a September 1 cut, which means that your child must be five years old by September 1 to start school. This means that a boy of the name Lucas, who dropped five on August 15, will register in the same class as Jack, who will turn six on September 15.

Jack has been living almost 20% longer than a small Lucas. Developively, this is eternity. He will probably have better self control and will prefer to do the things needed at school, such as sitting and listening for long periods.

"As children grow older, small age differences are equal and dispose of over time, but behavioral behaviors, the difference between 6 and 7 year olds could be quite clear," says senior author Anupam Jena, a Healthcare Policy link teacher study at the Blavatnik Foundation at Harvard Medical School. What is usual to stand five-year-old immature for six-year-olds.
The study found that children, born in August, in classes with the September 1 cut-off date were more likely than their peers in September almost a year to diagnose Depression Hyperactivity Disorder. The symptoms of ADHD may include hyperactivity, lack of attention, still sitting difficulty, lack of focus or inability to follow instructions.
Personally speaking, my husband and I are wearing our son. She has a birthday in late September and in our school area, the closing date is October 1. We were closer to the time when we had to make a decision, more clearly that he would not be ready-either academically or emotionally-to transfer from two hours of pre-school four days a week to a full day kindergarten and me before he even turned up to the age of five. And his pre-school teachers made it clear that they could not have agreed more.
Fortunately, we had the option (and financial mode) to give him a pre-school program for children in this situation; It was five days a week and was more academically thorough than the 4-year program on a regular basis (but less so than a kindergarten). And even now, with my son being thriving in a second grade, I can not imagine that he would thrive in a third degree if we had enrolled on him a year earlier.
But having a choice at all is luxury that many parents do not have. Many parents can not afford another year of day or pre-school care. And one parent in our Facebook Offspring Group felt forced to register her son for kindergarten to keep him in stock with a variety of educational services.
"He received pre-school therapies through a school area program for some developmental delays (gross motor, minor motor, speech). Those therapies end at age 5 with the assumption that your child is then in continue with therapies through the special school area, "said Jennifer, whose son turns five weeks before the school closing date in August 1.
"If I had done it waiting the year, her therapies would have given her up and I would have had to pay out of pocket to three therapists for a year and then it would be re-reviewed for school class therapies , that they could have rejected. So he sent him to the school and having the same answer to him in school class therapies was the only solution that really made sense. "
As other parents chose to postpone the start of the kindergarten, his son ended in a class with a wide range of ages, which made his wonder: "Would he look so far behind if everyone was going when they were 5 or was there so much delay because half of these children were lucky enough to stay? "
Other parents in the Facebook group say they are, or are still, considering everything from a child's social and academic skills to how their physical size compares to their children's age. Some parents are a factor in their personal experiences of being among the oldest or the youngest when they were at school.
Or there are some, like Matt, who choose what could be considered a compromise: "Our current scheme is to register in the nursery class and see how things are going," says Matt. "Worst case, it repeats kindergarten the second year. Every child is different, so every parent needs to make the best family decision."
Source link