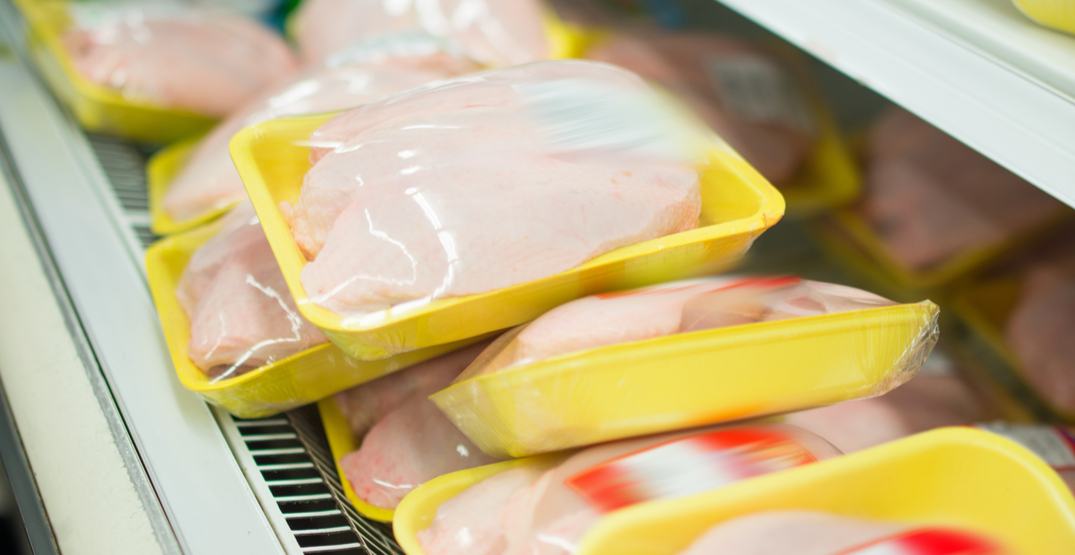 [ad_1]
The Canadian Food and Food Inspection Agency investigates Salmonella infections in several provinces including British Columbia, The Alberta, The Manitoba, a New Brunswick.
From December 21, 2018, 22 cases of Salmonella have been confirmed, leaving five people in hospital and one dead person.
The individuals became ill between April 2017 a mid November 2018 and bwho has been assisted with the findings of the investigation so far, the incidence of illness is likely to be related to exposure to raw turkey and raw chicken products.
Public Health Agency Canada it does not advise consumers to avoid cooking a chicken or chicken products, nor does it advise retailers to give them the best to sell raw turkey and raw chicken products .
Canadians throughout the country are always reminded to treat raw and raw chicken carefully and thoroughly cook to prevent food related illness such as Salmonella.
Symptoms of Salmonella infection usually start between six and 72 hours after exposure to contaminated products, and may include fever, cat, diarrhea, cramps, vomiting and nausea.
Most people who become ill of infection will recover fully in a few days, according to health officials, although individuals can be infected for up to several weeks.
Babies, children, older people and people with weak immune systems are most at risk of severe illnesses related to Salmonella infections.
It is hard to know if a product has contaminated with Salmonella because you can not see it, smell it or not to taste.
In order to reduce the risk of Salmonella, the following food safety tips are offered by public health officers:
Wash your hands with soap and warm water for at least 20 seconds before and after treating fresh produce.
Cut off any areas that have been cut or damaged on fresh produce, as harmful bacteria can flourish in these areas.
Wash fresh produce thoroughly under fresh, cold water, run, even if you intend to hide them.
Do not heat fresh produce in a waterproof sink.
Use a clean product brush to scrub items with solid surfaces such as cucumbers, oranges, melons, potatoes and carrots.
Use one cutting board for a product, and one separate for meat, poultry, fish and raw seafood.
Put fruit and vegetables crushed or cut into a clean cloth separately.
Use paper towels to dry kitchen surfaces, or change costumes per day.
Sanitize countertops, cutting boards and equipment before and after preparing food.
---
---
[ad_2]
Source link