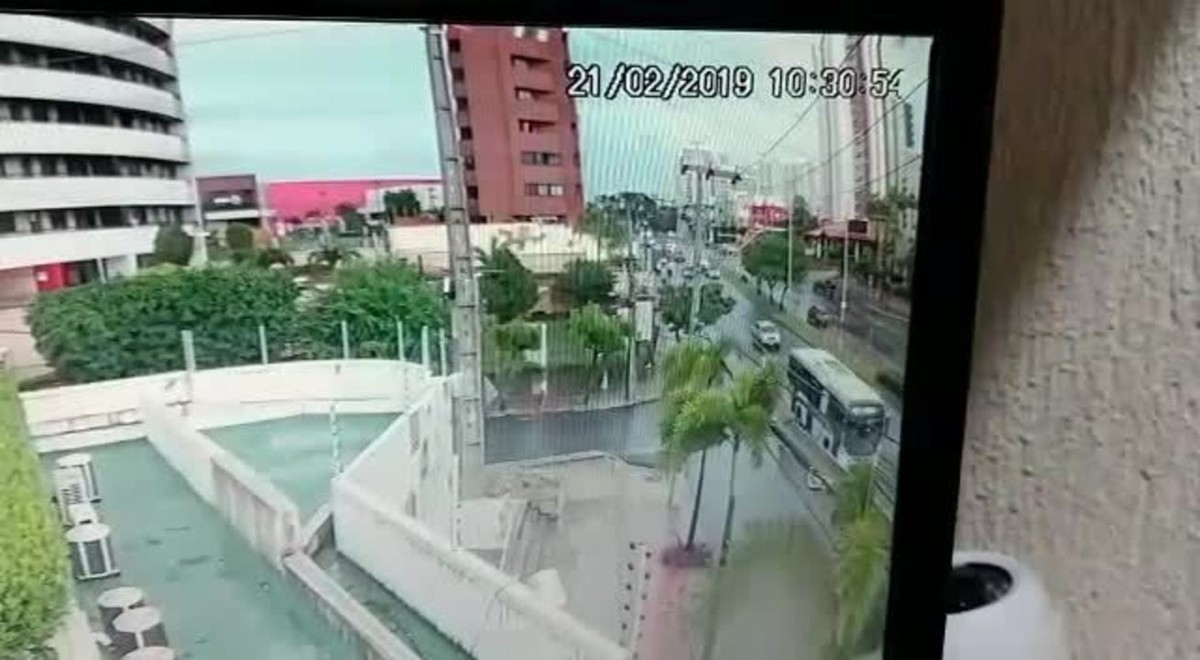 [ad_1]
Images of security cameras show the momentum of bus caps and leave 30 people injured in the Cocó area, in Fortaleza, on Thursday morning (21). According to witnesses, the driver was trying to divert the bus from a vehicle that entered a tunnel entrance; the vehicle came to climb the tunnel and pull it on.
Thirty prisoners were injured with open cuts and arguments in the crash. The driver and the collector, along with 28 passengers, are among the victims.
When the bus was reversed, 14 Fr. 14 Fr. From this total, there are two children, seven women and five are male. The health condition of all victims is stable, according to hospital. However, patients are still taking exams and are not expected to be released.
A video shows the elimination of the victims of the accident in Av. Engenheiro Santana Junior.
Victim support was carried out by mobile Crisis Service (Samu), Fire Brigade and Military Police teams. The Big Fireman also said that the bus had probably slipped on the runway due to rain, went up and down.
According to one of the passengers on the bus, the vehicle reaches high speed when the wall arrived and turned. "It does not give me time to think, it hit, it turned and I fell on top of others. It's stunning, you'll hear a lot of screaming, I wanted to get out of it, "said Daniele Bulbol. He scared his leg in the crash.
The public transport bus was in the middle of the drive and traffic to provide victim support had to be stopped.
The bus dropped off at the Fortaleza Center during the morning of Thursday (21) – Photo: José Leomar / Sistema Verdes Mares
Firefighter Romário Fernandes said the corporation had sent a fire control car as a form of prevention.
The Municipal Transformation and Citizenship (AMC) reported that he was sending agents to the place to lead the traffic. Agents must remain in place until a trailer arrives which will be used to remove the vehicle.
Bus climbing tunnel to avoid collision with a hazardous and dangerous vehicle – Photo: Reproduction
[ad_2]
Source link