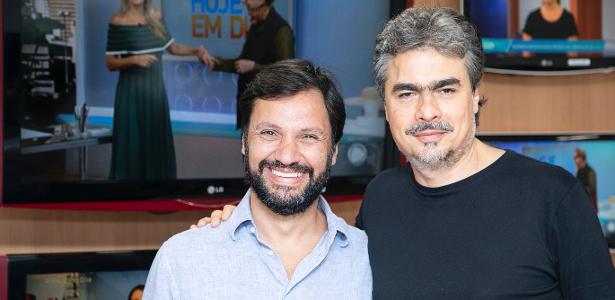 [ad_1]
Rogério Gallo, someone with many road and important passages in several TVs, has been appointed to take the creative direction of journal journalism. Rosana Hermann was another name for these functions
The announcement came out tomorrow.
Full, here is the only release:
"From today, Rogério Gallo assumes the Faculty of Writing in Journalism.
With more than 20 years experience in leadership in production, creation and programming, he has worked on some of the major open television stations and subscribing to the country. During his career as an executive, he was vice president of film channels and the Turner series of Brazil and also directs the programming and created in the Art 1, Rede 21, Rede Bandeirantes, Rede TV channels! to MTV. He also directed the advertising of original films, series and productions.
Your first challenge will be to develop new content uses, frames, formats and experiences.
Rogério Gallo's creative and ingenuity will enable TV Record to become even more innovative, as well as reinforcing our commitment to the quality and credibility of the knowledge that is typical of our winning team.
Success for Rogério and hey for everyone.
Antonio Guerreiro "
[ad_2]
Source link