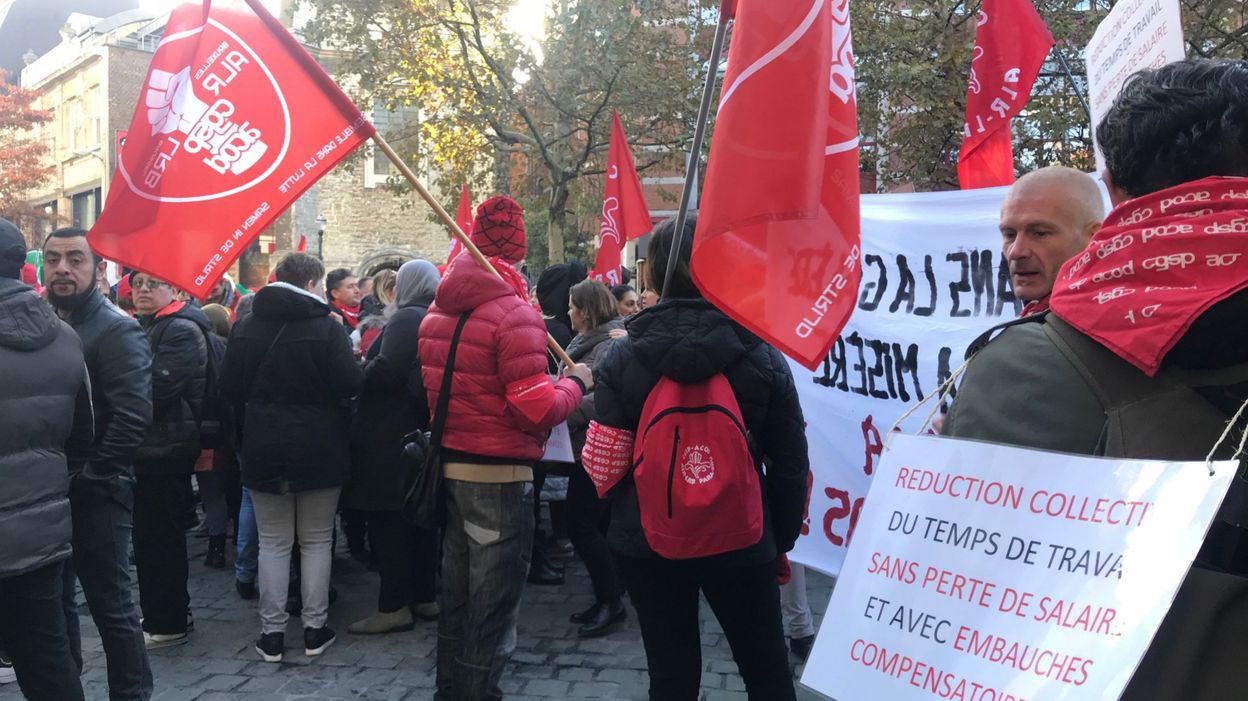 [ad_1]
There were around 730 people by police, and a thousand strikers according to the trade unions, walked in the center of Brussels Thursday from 10:00 to 13:00, to call Brussels's government to reform the government's wages, working conditions and pensions local, as well as employees in public hospitals.
On their way, they presented their call list to the Finance Minister office, Bruce Van Van, who was not present to receive.
Strong public service
However, they were able to meet President of the Socialist Party of Brussels, Laurette Onkelinx, who gave them assurances for his support, and Minister of Government Presiding Officer, who had also promised to establish a constructive dialogue.
Rudi Vervoort claimed to be "attached to a strong public serviceHe added that "statute must be the backbone of the public service, whether locally, regionally or federally".
We do not want to fall asleep
"They share our concerns and requirements, which are great, but we are still very careful. It should not be that it's just a facade speech and moving to fall asleep", comments by Benoît Lambotte, CCC union representative."We do not want to fall asleep in technical discussions at a working group level that could take a lot of time."
The purpose of these meetings is to list applications, evaluate them and set priorities.
The trade unions are hoping to benefit from a tight timetable at the working group level established by the Region to reach a Memorandum of Understanding on all claims in January, with a parallel commitment from the Bourgmestres Conference.
"The Region will have to put its hand in the pocket, but we must not forget that there are 19 applications that we will also call them in December and January, including in the municipal councils", ending Mr. Lambotte.They will have to work with each other to make our requirements fruit."
[ad_2]
Source link