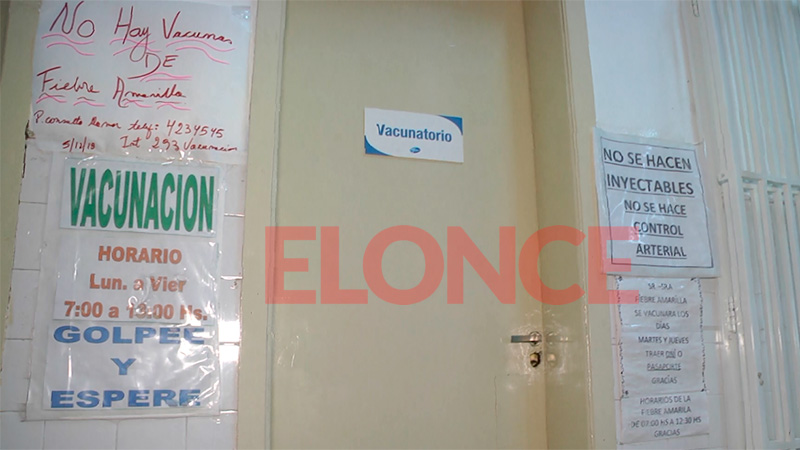 With the summer style and despite the weight loss, Brazil beaches are still tempting for Argentina. But when planning the holidays,
you should not lose the yellow fever vaccine,
a recommendation from the Nation's Ministry of Health addressing the start of that disease that was registered in that country during the summer of last year.
Anyway, Elonce TV He warned about the lost dosage of the vaccine against a yellow fever at San Martín de Paraná hospital, one of the centers for his application.
"There are no yellow fever vaccines", has announced a little sign having been transported on the hospital vaccination door in the Entre Ríos capital.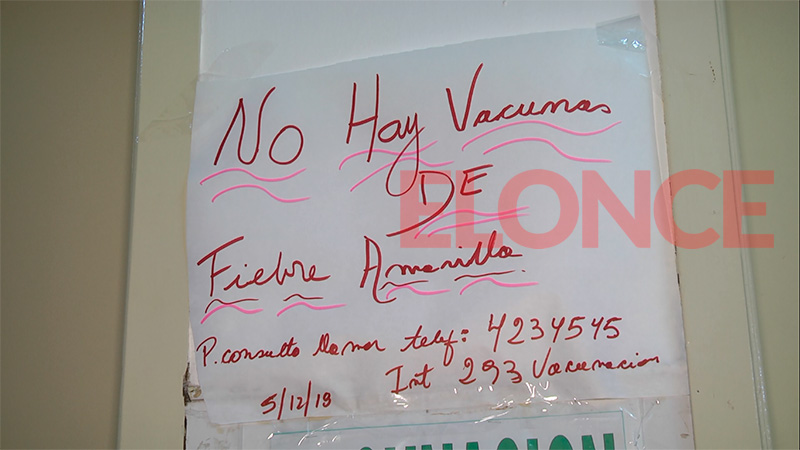 In this respect, the head of the Immunization Expansion Program (PAI) of the Ministry of Health, Albania Gavini, Elonce TV then, "so far we did not have a dose in the vaccination chamber". And in that framework he announced, "The doses will arrive this Friday, so next week they will be available at San Roque and San Martín de Paraná hospitals."
When and where to apply for the vaccine
The vaccine must be applied at least 10 days before traveling. It's free.
"A yellow fever is vaccinated throughout the year, but the biggest demand is now beginning, in summer, for the holiday season," said Gavini. And in that sense, he said "the greatest demand that started about a month ago".
On the occasion, the provincial officer said, "In the mother and children vaccine there are Tuesdays and Thursdays, from 7 to 15, while in San Martin, Tuesdays and Thursdays from 7 to 13".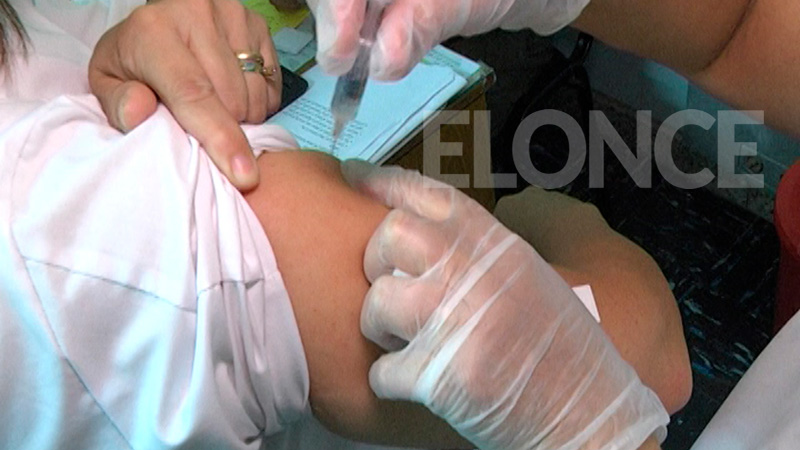 "We are centralizing the vaccination in these hospitals because the bottles of yellow fever vaccines are football, that is, they come 10 portions per vial, We recommend you get ten people to get vaccinated because, obviously, there is a high cost input and so far it has a production problem, "explained Gavini." We are trying to make the most of this resource and, if we open a bottle that uses all of the two, so it does not do it. some left ", he was made in.
Abuse
The vaccine has been offended for children under 6 months, pregnant women and lactated women, older than 60, people with egg allergy, gelatin or chicken protein and those with Changes to the immune system (such as transplantation or with HIV, between others). If, for example, a person over 60 wants to be vaccinated because they are going to travel, they should consult with the doctor and have a medical order stating that they can accept the vaccine.

Give a point of Exclusion, the person in charge explained the Immunization Program of those Immunizations Immunization against yellow fever is "a recommendation from the Ministry of Health of the Nation, it is not necessary to go to Brazil."
"There were endemic cases in the Province of Minas Gerais during the summer of 2018, and an increase in cases in the neighboring United States: Rio de Janeiro, Espírito Santo, Bahia, Sao Paulo,they moved to the southern states, where entrerrianos usually spend their holidays: Santa Catarina, Rio Grande do Sul and Paraná ", have explained in this regard. (Elonce)
var magnificPopup = $.magnificPopup.instance;
(function(d, s, id, twid) {
var js, fjs = d.getElementsByTagName(s)[0];
// fb + common if (!d.getElementById(id)) { js = d.createElement(s); js.id = id; js.src = "http://connect.facebook.net/es_LA/sdk.js#xfbml=1&version=v2.0&appId=696163903740665"; fjs.parentNode.insertBefore(js, fjs); }
// +1 js = d.createElement(s); js.src = 'https://apis.google.com/js/plusone.js'; fjs.parentNode.insertBefore(js, fjs);
// tweet if (!d.getElementById(twid)) { js = d.createElement(s); js.id = twid; js.src = '//platform.twitter.com/widgets.js'; fjs.parentNode.insertBefore(js, fjs); }
}(document, 'script', 'facebook-jssdk','twitter-wjs'));