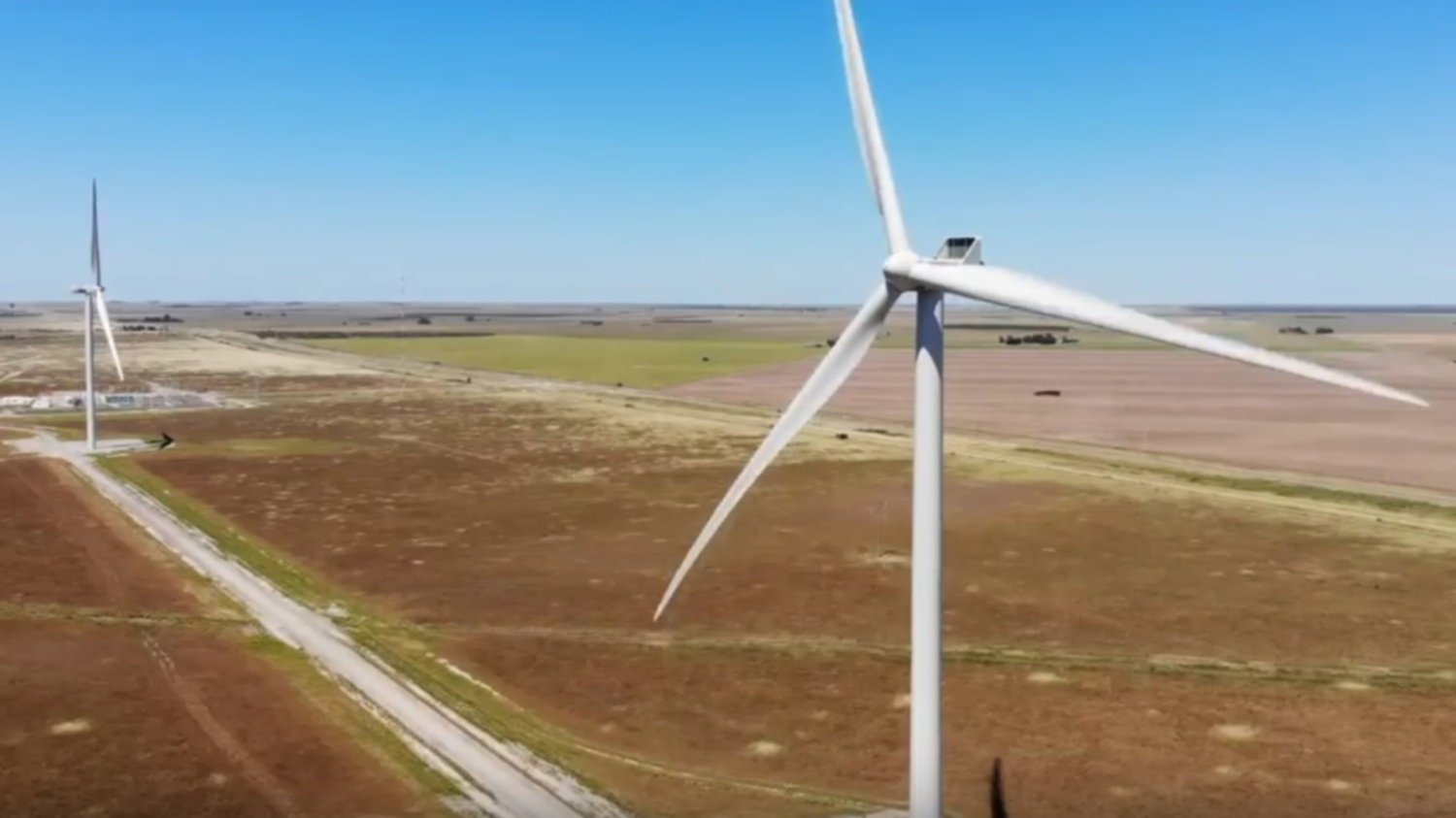 [ad_1]
While waiting for the announcement of the official opening day, the operational tests were carried out and the Villalonga wind farm, which belonged to the Genneia company, was won.
Although there is still no fixed date for the COD-which is called at the beginning of the commercial operation- it is estimated that it would carry out operations in January next year. The score will be made in the middle of next month.
In addition, it was emphasized that the construction will last four months earlier than expected in the contract. Work started in September 2017.
The Villalonga wind farm was tended in the round of the RenovAr program 1, and has 15 wind turbines that will produce 51.75Mw. To this, Villalonga II's park is added, its energy will come to the private market (MATERIAL).
The generators are 87 meters high between the ground and the central rotor line, and consist of three rows of 66 meters long each. They are connected by an underground network that will transport the energy to a 33 / 132Kv converter station.
The energy will enter the National Co-ordinated System through the ET Patagones-ET Pedro Luro network.
Few a few meters from National Route 3, between Villalonga and Stroeder, are located.
Here is the third wind farm that will be implemented in the area, after the opening of Mario Cebreiro Engineer (Pampa Energía, Bahía Blanca) to La Castellana (CP Renovables, in Villarino).
[ad_2]
Source link