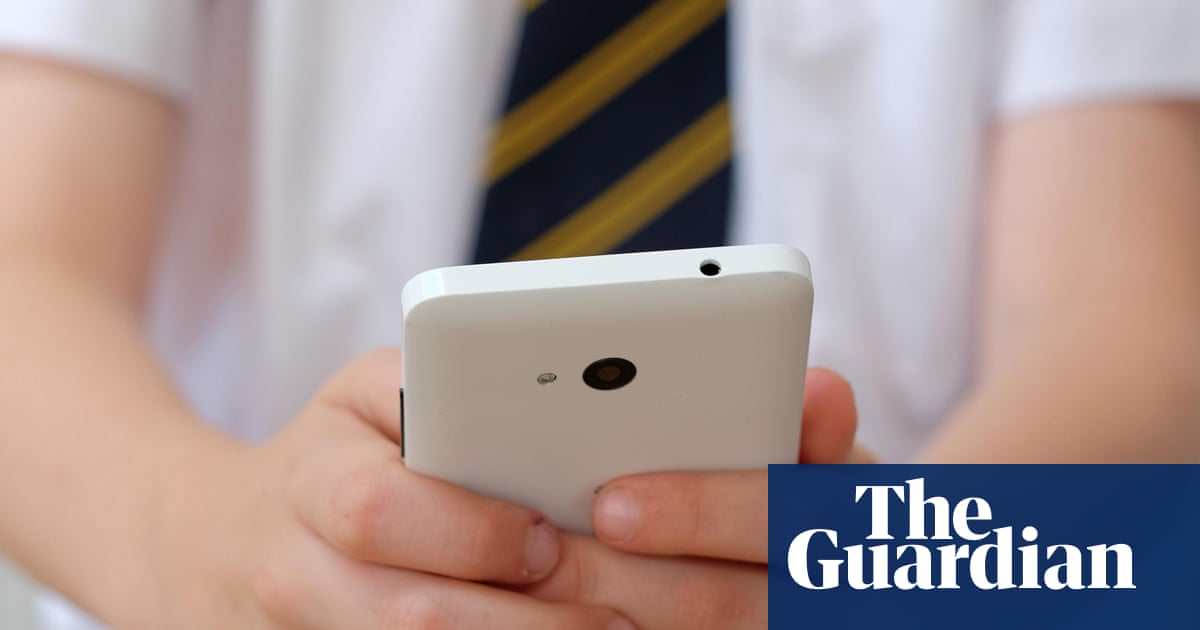 [ad_1]
Teenagers in Britain may endanger their health and education by spending too much time on social media during bedtime, according to an important study into the sleeping habits of young people.
Over a third of teenagers spent at least three hours a day on social media, with a fifth devoting at least five hours to the activity, finding researchers. Those who were on social media for three or more hours daily were more likely to sleep late.
Late sleeping at school evenings was a special concern, researchers said, because it puts teenagers at risk of "poorer academic and emotional consequences". Inadequate sleeping in adolescents has linked to a range of mental health problems, obesity and poor performance at school.
According to the study, heavier social media users also disappeared in most of the night, a problem that could be driven or exacerbated by sleeping by teens by notifications & Demonstration to continue online talks to the early hours.
Scientists at the University of Glasgow released the findings in a preliminary report that has yet been reviewed and published in a journal. The report calls for support for young people to help find a balance between social media and the rest of a good evening, especially on school evenings.
"With the majority of adolescent says that there is not enough sleep to act properly or to meet the recommended guidelines, there is an increasing concern that social media can be a factor that contributes to young people in teenagers today, "the researchers are writing.
Heather Woods, a psychologist in Glasgow, analyzed data from the UK Millennium Squad Study, a national representative survey aimed at examining the impact of home life on the development of children and young people. The study focused on data of almost 12,000 children between the ages of 13 and 15 from across the UK.
According to the report, the teenagers spent an average one to three hours on daily social media. A third, boys mostly spent less than one hour a day on the sites. The use of social media was classified as "high" for 14% in progress for three to five hours, and "very high" for 21% in progress for five or more hours. Girls were much more likely than boys being heavy users, with 28% in the five-hour group and more compared to only 14% of boys.
The study does not blame the social media for teenage deprivation, but those in the "high" and "very high" use categories are 17% and 68% more probably more sheltered after 11pm on school evenings than similar young people in the "average". Both groups were more likely to rise late after 8am on school days.
Those who barely used social media were less likely to fall late or overnight in the morning, suggesting that the rest of a good night was very useful.
Social media was also related to the quality of poorer sleeping, with the most common users waking up more at night. Teenagers in the very high groups and very high use were 7% and 28% more likely to say they were "at least a little while" alert compared to average users . However, the study can not ignore the breakdown of sleep using the use of social media with the night and night rather than the other way.
Similarly, the tendency for the hottest social media users to sleep late can be teenage men who are naturally sleeping and late by using social media in the bed until they feel tired. But the activity may also drive a loss of sleep, especially on school evenings, when it has to be blown in evenings, and when normal tasks such as homework are done later because people are busy check social media.
Holly Scott of the University of Glasgow, the first author of the study, said: "We found teenagers who spent more time using social media more likely to fall late on school evenings. Although they also tend to Waking up later, school start times meant they were still unlikely to have the sleeping hours they needed on school evenings. "
Other experts also raised concerns. "Given that young people tend to wake up by school days, by 8 a.m., those sleeping later are more likely to have suffered less hours of sleep, and there is evidence said that there was a lack of sleep related to physical and psychological issues, "said Bob Patton, a lecturer in clinical psychology at the University of Surrey. "Sleep disturbed by those who use social media for five or more hours a day will combine this further."
But Andrew Przybylski, research director at Oxford Internet Internet said that the findings did not justify new restrictions on the use of social media. "The effects are not huge. A child on Instagram for eight hours a day gets less than half an hour of sleep than one that does not use it," he said. "This research is a very good raw material for scientists to consider when studying studies, but it is not enough to change a course."
[ad_2]
Source link