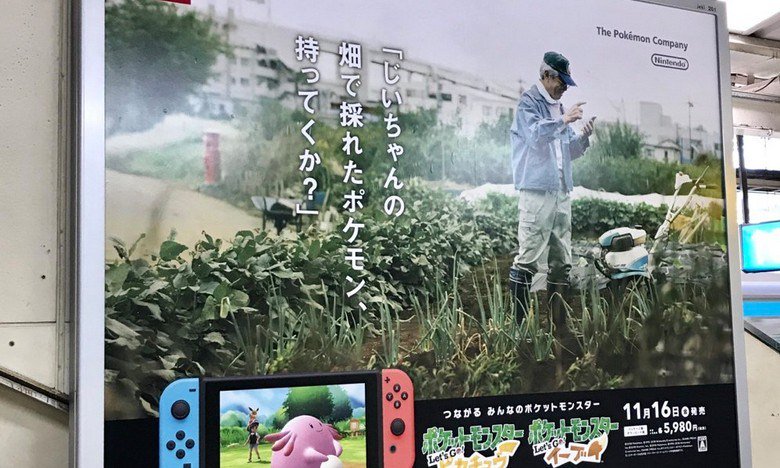 [ad_1]
After launching Pokémon: Let's Go, Pikachu! / Eevee!, today we have received curious news about a new ad which can be seen in Japan.
The interesting thing about this commercial is that it does not even focus on history High Orders or in Red, Green and Green, which was recently shown, but what appears in the image is the following:
This publication, located at the Ueno station in Tokyo, shows Japanese henoed in the field, with a smart phone in your hand. If we are considering its situation, it seems that everything indicates that Play Pokémon GO.
The image also contains the following message:
"Can you make sure that the Jiichan (Taid) Pokémon is located in the fields?"
Undoubtedly, this announcement refers to the ability to transfer Pokémon Pokémon GO to Pokémon: Let's Go, Pikachu! / Eevee!, but it's done in a rather remarkable way.
What do you think?
Through
[ad_2]
Source link