[ad_1]
I it adopted technology late. In the 1990s, I was living off the grid. If anyone wanted me, they had to call my caller. When he was busy, I walked two miles across fields to call him back from a dusty phone box on a country lane. Even after I rejoined the modern world, I stayed in Luddite. I was late to send email and so late to laptops until I wrote all my degree coursework by hand. I was late for Facebook and I bought my first smartphone last summer. Not on the face, the most likely person to become addicted to Twitter.
My relationship with him began during a long period of loneliness about a decade ago, in my mid-30s. I lived in New York, from my family and my friends, weathering a miserable breakdown. The time zone difference meant that there was continued continuity in communicating with people back home. It did Skype, with its two-hour delay and screens had been frozen permanently, for me to feel further away than ever. I wanted to talk to people who were awake when I was.
The thing I liked about Twitter back then was that it connected you to other people according to shared interests, the more specialist would be best. The exchange of links to articles led to the sharing of jokes to direct messages to tentative meetings to full-to-go friendship with each other. I went on a trip to Maine with someone I knew through Twitter. Twitter meant that I met the man I married, as well as half the people in our wedding.
He undoubtedly brought a lot of warmth into my life, but by 2015 I started social media with a more skeptical eye. I was writing The City Only, an investigation into loneliness in the modern age, and has begun to think about the relationship between the internet and isolation. She was great linking strangers, but how much did she really foster intimacy? Performing for favorite things was not the same as being accepted for who you are, the foundation necessary for the high risk act of intimacy. And how well did it really feel that maintaining friendships was public?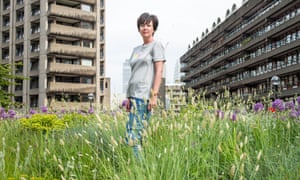 After finishing the book, I changed my relationship with social media. I deleted my Facebook account, but I stayed on Twitter, although it became more adversarial, less friendly. Trolleys, piles, policing, endless accusations merit signals – it was increasingly difficult to feel safe enough to say anything at all. The reason I did not leave was that it had become a place for me for political news, especially during the seismic changes in 2016.
That year I slept with my laptop on the pillow next to me, waking up several times at night to check my feed. Twitter was my constant companion, the lens I used to watch the EU referendum, Brexit, the American presidential campaign and the Trump election. I wouldn't look away. Although I suspect that the speed and speed of the events were about social media, I still thought that social media was the place to find out what was actually happening, hours before the muddy newspapers get caught.
I wasn't so addicted to the show in terms of the continued security that the next click, the next link, would bring clarity. I felt if I watched everything, if I read every last conspiracy theory and a tweet with its thread, the lighting would light up. Ultimately, we will be able to understand not only what was happening but what it meant and what outcomes it would have. But there has never been a definitive conclusion. I had been occupying a small house for paranoia, a factory manufacturing speculation and distrust.
Recently, I read a description of the very addictive OxyContin opioid effects as total satisfaction and doubling. "I feel as if I have won everything I want in life suddenly and I have nothing to fear any more," said a user. "I am completely happy mentally and emotionally." You can understand that appeal at least. But the drug I loved was shocking. I waited up through the night reading the websites of the Nazis and Reddit in threads by "incels" which offered the solution to gender inequality as it was called, which meant that a woman's right not to having sex with someone, redistributing; a woman's right not to have sex with someone, the last time I looked at it was rape.
The more troubled I came, the more urgent the need for understanding. On 2 August 2017, I decided to start writing everything I encountered online, from the trivial to the momentum, in a document that became a novel over the next seven weeks, Crudo, it's written in real time. I was conducting an experiment. I wanted to record the news itself and the effect of eating it in a historic way that didn't seem like the front, in order to gather what it was like to live side by side – inside – so fast circle t , to be killed by information about advancing.
The thing that Twitter did at one time was exciting and scary was that he was constantly condemning himself, flowing of information, new things piled up at the second, so that the events even back back appeared is a rare history. It went too fast to process and so I was standing on the edge of the stream and pleasing things, to think more slowly.
The first item I recorded was a Trump seal of Anthony Scaramucci, who was so short that White House's communications director that a joke went around that fruit flies spanned a longer life: 56,152 likes. During the summer, I interrupted my own marriage to record the resignation of Steve Bannon. Twitter was a news source, this was where I found out about Grenfell's fire and militias marching in Charlottesville, but he was also increasingly news. Trump used it to threaten nuclear war, taking a break to track the Fail Times. After hanging over my laptop, I wrote it all down.
One of the reasons I told myself that I needed to be online, especially as the world edged on the far right, was that our duty as citizens was to have an education, alert, alert. But recording the process over months showed me that the actual result was that I had been hypnotized by horror. The more reality on the internet I ate, the more I sat there, numb, paranoid, hoping for hope.
I decided to leave not because I didn't want to know how bad things were. I didn't want to cut the news completely, like those smuggling that is moving to the forest or giving us the best to deal with money t and they don't realize that the reason they work for them is because they're white and 22. I left because I felt like my ability to act or think or even felt is irreparable. All I could do was respond. I didn't want to be so polarized, or lose every faith in the people 's ability to learn, discuss, change their minds. I didn't want to lie in a bath of poison by Nigel Farage and Donald Trump.
I deactivated my account in the autumn of 2018, telling myself that I would take a short break. As long as you log in within 30 days, you can keep your account, even if you react it again immediately. At first I wrote the 30 day dates in my diary, but at some point I forgot and when I was not logged in to the network I didn't know who I was.
It was so much relief to be offline. If I met people, I didn't already know that they had expressed an opinion once I had ruled out. Instead we can talk to them. I may have changed their mind. They may have changed my pond. I was sick of dogma. What I wanted was mood and openness. Honestly, I think that that is where change comes in the world, and not by humiliation and alienation of people on statements that they have typed into a website.
A study in 2014 by neurologists from the Netherlands suggests that when people see an accident, they cannot sympathize at first, let alone meditation, decision-making or action, because they are bombed by a flight response / freeze / fight straight away, it has to wear before they can think in more useful ways. It seems to me now that being on Twitter like watching a permanent car crash.
Over the years I have been there I saw films of hundreds of people being killed and injured: African-American men choked to death by white police, thieves, murders, a man in a cage on fire. I wanted to know what was happening in the world, but there was never enough time to process the information, to consider responses or cases, even to mourn. Everything was happening on the edge of a knife of emotional reactions, which in turn stimulated more confusion and distress.
I didn't leave social media altogether. I stayed on Instagram, where there is little politics and little disagreement. Looking at photographs of gardens and food makes a nice antidote to the book I am working on now, which is about violence and freedom. While the material is just as heavy as the things I saw on Twitter, I found it mainly through books, contextualising and analyzing raw data distress.
As a result of Brexit, this spring I have found myself turning back towards my old eating news habits. For the last few weeks, after everyone went to bed, lying on newspaper websites. But no matter how much information I acquire, the story has moved somewhat unexpectedly by the next day. The information does not help, not in its speed and not in its abundance. Information is important, but so is the slower and more private thinking.
It seems to me that the most dangerous condition to be right at the moment is numbness, and that our feeling of sensitivity facilitates the very cruelty caused by a vicious circle, it is hard to know how to stop. Over the past two years, I have become obsessed with something that the artist Philip Guston said in 1968. He had been thinking about the Holocaust, especially about the Treblinka concentration camp. He explained the mass homicide, as the Nazis had deliberately caused a feeling of numbness in the victims and the cutters. Yet a small group of prisoners managed to escape. "Imagine what process it was to undo yourself, to see it completely and to witness," he said. "That's the only reason to be an artist: to escape, to witness this." T
I think of those words every time I wonder about returning to Twitter, climbing back to that nervous bath of disastrous information. It didn't mean escaping as if it had disappeared from reality. It meant he was not surprised by the trap. It meant cutting through the wire.
Crudo is published by Olivia Laing by Picador in a paperback for £ 8.99. To order a copy, visit guardianbookshop.com
[ad_2]
Source link