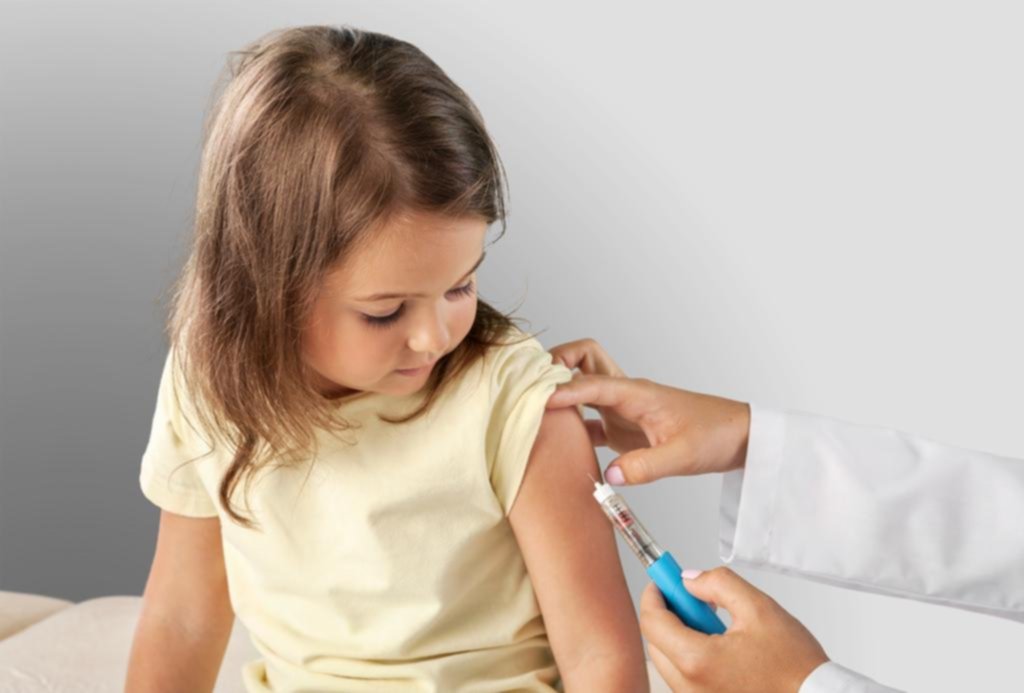 Infectologists attribute insufficient results to the lack of timely supply of supplies, the non-allocation of extra resources to reinforce the vaccinating staff and the lower diffusion of the initiative among the population
NICOLÁS MALDONADO
[email protected]
In three days the National Campaign for Vaccination against measles, rubella and papers concludes, and as they recognized from the Ministry of Health, almost a third of the children's population that should be immunized is still vaccinated. In the midst of a mining resurgence in the region, the limited results of the initiative that seek to strengthen protection between Argentine children were especially low in our province, where the rate of vaccines was one of the lowest in the country.
In this worrying context, the Sanitary authorities of the Nation urged families of children from 13 months to 4 years to take advantage of the last days of the Campaign to take them to receive immunization, which is "obligatory and free", to achieve a higher coverage rate in this way.
When evaluating the result of the National Campaign for Vaccination against Measles, which supposes an extra dose of the Triple Viral vaccine, the health authorities confirmed what was feared: that a high percentage of the population to which the initiative was aimed at was not led to vaccinate. Against the 2,817,000 children who formed the target population, on November 18, last year only 2,054,779 had received the additional dose. "There is still a need to vaccinate around 750,000 guys, with what coverage has been up to now at 73% nationally," said the director of Immunoprevenible Disease Control, Cristian Biscayart.
"The National Campaign for Vaccination against Measles, Rubella and Papers is a lamentable sample of the lack of efficacy in the stock. 80% of target children should be vaccinated in October and the rest in November; but at 18 November, 73% of the population had vaccinated far from 90% planned. The worst situation was given in the Province of Buenos Aires where 59% were vaccinated only, with differences in the successes according to each municipality, although without reaching the objective, "said yesterday, after being consulted on the subject, Dr. Silvia González Ayala, head of the head of Infectology of the Faculty of Medical Sciences of the UNLP.
As González points out, who also integrates the Commission of Vaccines of the Argentine Society of Infectia (SADI), the limited result of this campaign is given in a year that "the discontinuity in the provision of vaccination posts has occurred Vaccines (such as tetravalent conjugated meningococcal, tetravalent human papilloma virus, Sabin bivalent antipoliomielitis and chickenpox).
The problem was due to "different reasons – check the infectologist: the absence of leadership at different levels; The non-timely supply of supplies (vaccines and discardable material for its application) nor the allocation of resources such as extra hours or staff reinforcement; the exhaustion of vaccinators with more tasks and without stimuli; and the low / null diffusion in the mass media of communication, among other causes. "
Source link