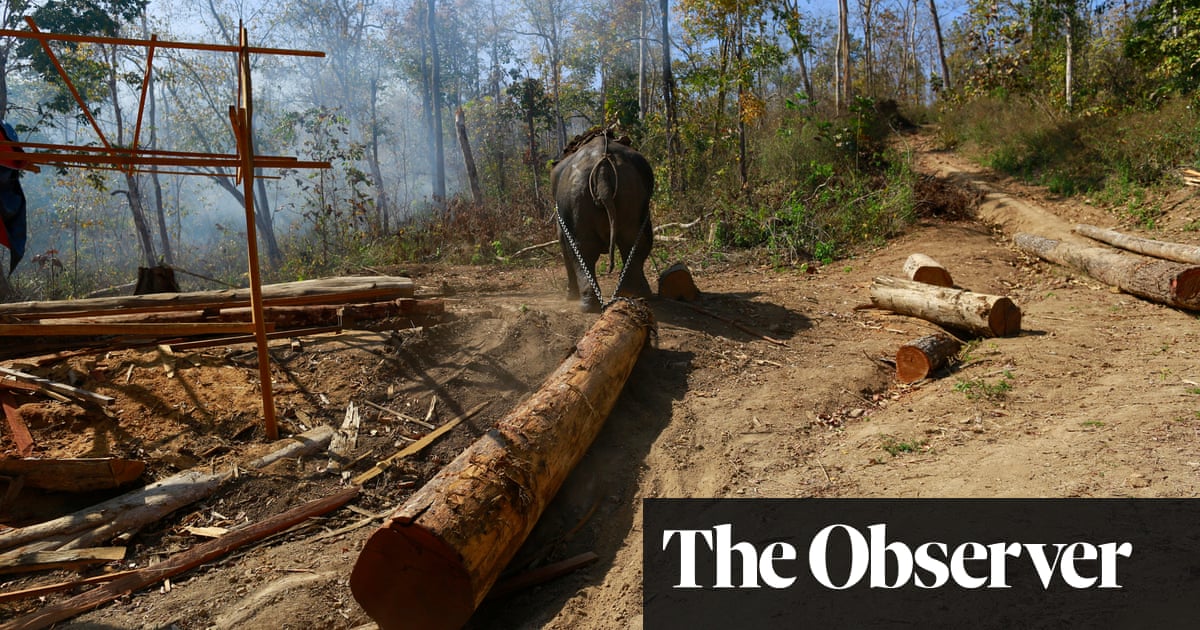 Wooden traits mentioned in the Peter Gasson lab at Kew Gardens are captured and looked deep. Their manufacturers claimed they were made of pine but practice officers were awful. And their suspicions had been well established. Gasson, Kew's research leader on wood and wood, Gasson found that the leaves were not made of pine but ramine.
"All ramine trees, growing in southeast Asia, are at risk and trade in their trees is illegal," said Gasson. "On this occasion, we were lucky and we got people who benefit from this trade."
But elsewhere, illegal logging threatens to overstate the timber trade. It is estimated that almost 30% of sales include illegal trees. WWF, the wildlife charity, has more than 20,000 square miles of forests broken every year, to provide furniture and floors for people's homes. The destruction threatens the planet's ability to absorb carbon dioxide and destroys the threatened animal habitats including orangutans and mayers.
As a result, Kew researchers have joined conservationists, such as the Forest Stewardship Council (FSC), to establish the Global Timber Referral Project to create a plan to identify important forests and create a database for identifying timber sources. "Much is being done to reduce illegal logging by establishing audit systems to certify tree supply chains," said Roger Young from AgroIsoLab, another project partner. "But these efforts are compromised because paperwork systems are negligible, and so far there has been no way to check the origin and tree species once it has been harvested. The new project aims to give a # That right. "
The project has two armies. First, scientists who work at Kew will confirm the exact species of the tree from samples sent to it, says Gasson. "The laboratory has many thousands of wooden samples in its boards but these are increased with new samples for the new identification project," he added. Once this has been established, other referral collections will be established in other countries.
For example, Kew will receive more than 200 new samples, collected by the FSC, of ​​common commercial tree species in Nicaragua, Honduras, Guatemala and Peru this year. The aim is to create a giant tree referencing library at Kew, that samples and expertise can then be distributed to other laboratories. "This is a unique opportunity to develop a library of geo-directed wood samples," said Michael Marus of the FSC.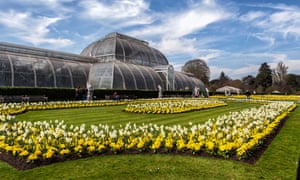 However, being able to see the species of a tree is not sufficient to reduce the illegal logging. The location of tree growth is also essential. "All ramin trades are illegal, so identifying the material in imported goods is enough to block them, but other forests are more complicated," says Young. "Differently with a tc. Trade is allowed from Thailand but the same tree from Myanmar is illegal, so we need to see where a sample of tear has grown".
AgroIsoLab scientists will use the patterns of isotopes of oxygen, nitrogen and carbon found in trees to identify their exact growth areas. "Soil in an area produces a specific isotopic signature that we can identify," he told Observer. "We are already using this technology to identify sources of food, such as bacon. We can tell the isotopic signature of one of the UK's or UK's milk maker.
"And that's important. Bacon from Denmark is cheaper because the standards of pig care are lower and so we can see what Danish cheap mortgage is selling as a expensive UK deal."
The aim of the new project is to do the same for timber. "We want to be able to take a sample – an oak of furniture, beech of floors or pine boards – and provide its real identity and growth," says Young. "If we can do that, we have the opportunity to stop the sale of illegal trees."
Source link