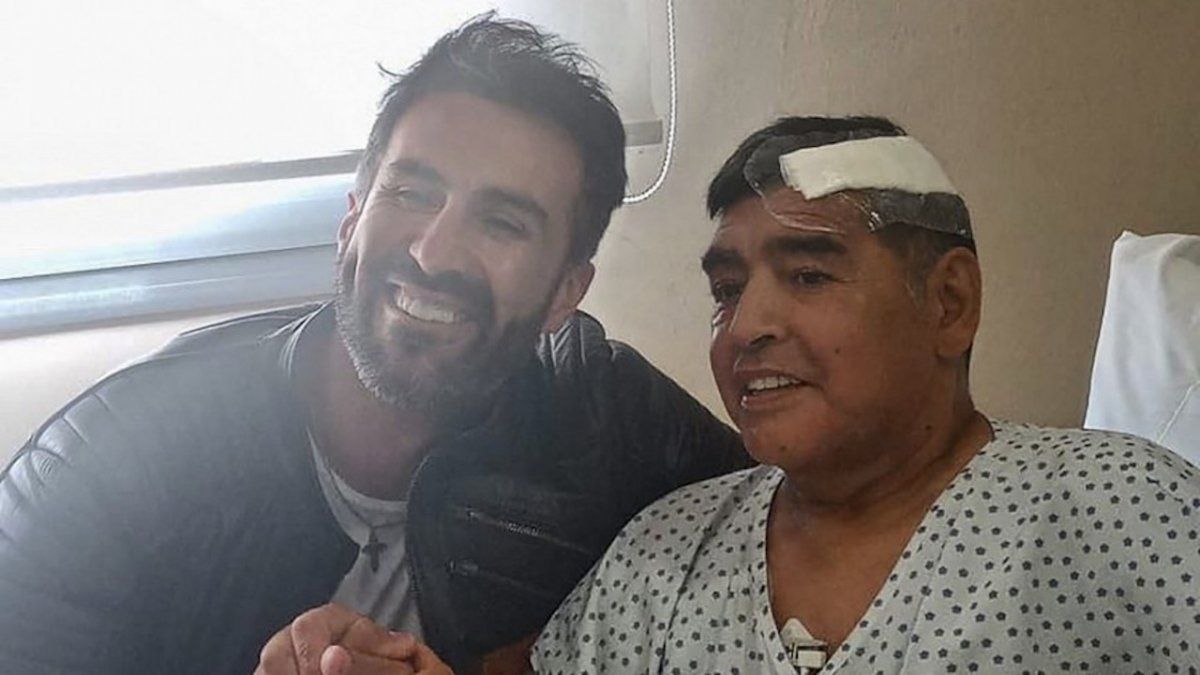 Leopoldo Luque was formally notified Sunday during the raid on his house in Adrogué that he had been charged in a criminal case and read the rights and guarantees contemplated in articles 60 and 162 of the Buenos Province Code of Criminal Procedure (CPP) Aires. .
For his part, Diego Maradona's last doctor over the weekend assured "no mistake" from any of the health professionals who treated the former football star, that he did not blame himself for "nothing world "and that it was" done "the best it could be" to assist it.
"There was no medical error on anyone's part. Diego had a fortunate incident. It was a heart attack for a patient who, in his characteristics, is the most common thing in the world to die this way"Luque told reporters after police and judicial investigators raided his home in the town of Adrogué.
"Unfortunately it's a fact that could happen, sooner or later. Everything was done to minimize the chance but not to stop it," he said through tears.
And safe: "I don't blame myself for anything. I'm proud of everything done to Diego. The best it could be done."
Luque stressed that he "loved" Maradona, whom he considered "a patient of choice" and described himself as "a fan of Diego." "He was like a father to me," added the doctor, who said he has "nothing to hide."
The neurosurgeon ensured that Maradona's medical history was captured from the raid with "annotations" he made and also "of the professionals who took charge" of the former footballer; as well as electronic devices, hard drives and mobile phones.
Luque was "shocked" at the way the raids were conducted in his home and office since the day Maradona died "the prosecution worked" and made himself "available."